Solo travel makes you the captain of your ship, in a very real sense. It also makes you solely responsible for your own safety. Read on for 40 of the best travel safety tips every female traveller needs to know.
First up, no woman should ever have to think twice about fending off unwanted attention, or have to use the boyfriend or husband excuse to be safe. Let's all agree that this article should not exist. But sometimes, and in some places, taking care of yourself – even when you shouldn't have to – is just how it is.
This list contains a few super practical tips to help ease some of the tricky bits of travel – like taxi scenarios.
1. Pack light
Packing light can actually be a safety tip: Nothing says 'target' like someone wheeling three suitcases along the sidewalk. You'll also be more mobile with a smaller bag in case you need to move quickly.
Plus the less you're carrying, the less you're likely to leave behind or misplace. Our friend Brooke at Her Packing List has every trip packing scenario covered.
2. Keep someone back home updated on your whereabouts
Keep one or two people in the loop with regular updates on where you are. Make it a scheduled thing, like a daily WhatsApp message at 2pm, or a weekly email or Skype call. That way, if you don't 'show' for your catch up, the person back home can check in on you.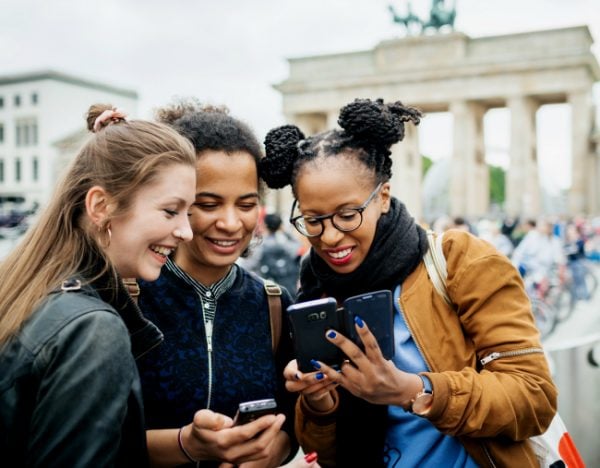 There is also a plethora of safety apps to lean on. Check out your app store.