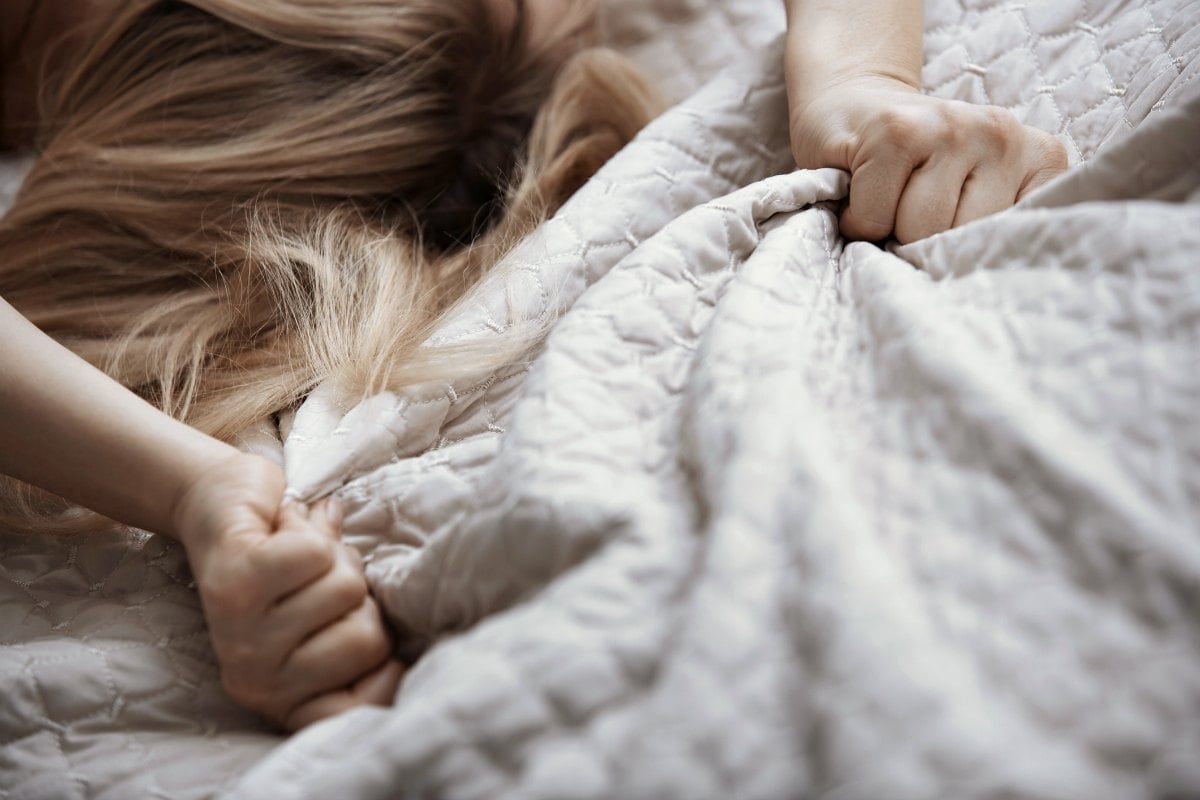 Representations of female masturbation and sex have come a long way in recent times. From Girls, to SMILF, Shameless and Fleabag, the once-taboo topic of female pleasure is getting the airtime it deserves.
However, a question was posed on Twitter by writer, Nicole Cliffe, and it's given us a lot of food for thought.
Quizzing her 152,000 Twitter followers, Cliffe asked, "people with clitorises, do you masturbate." Users then got to pick from the following two options: "on your stomach" or "on your back," with the latter option proving the clear favourite.
Because I have ALWAYS been a stomach girl bc you have the weight of your literal body working for you, even with a vibe, but all pop culture has it on your back.

— Nicole Cliffe (@Nicole_Cliffe) November 4, 2019
High-class escort, Samantha X shares how to have better sex. Post continues below.
At the time of publishing, those with the preference of 'on your back' had the majority with 77 per cent of votes, with those who preferred 'on your stomach' making up 33 per cent of the tally.