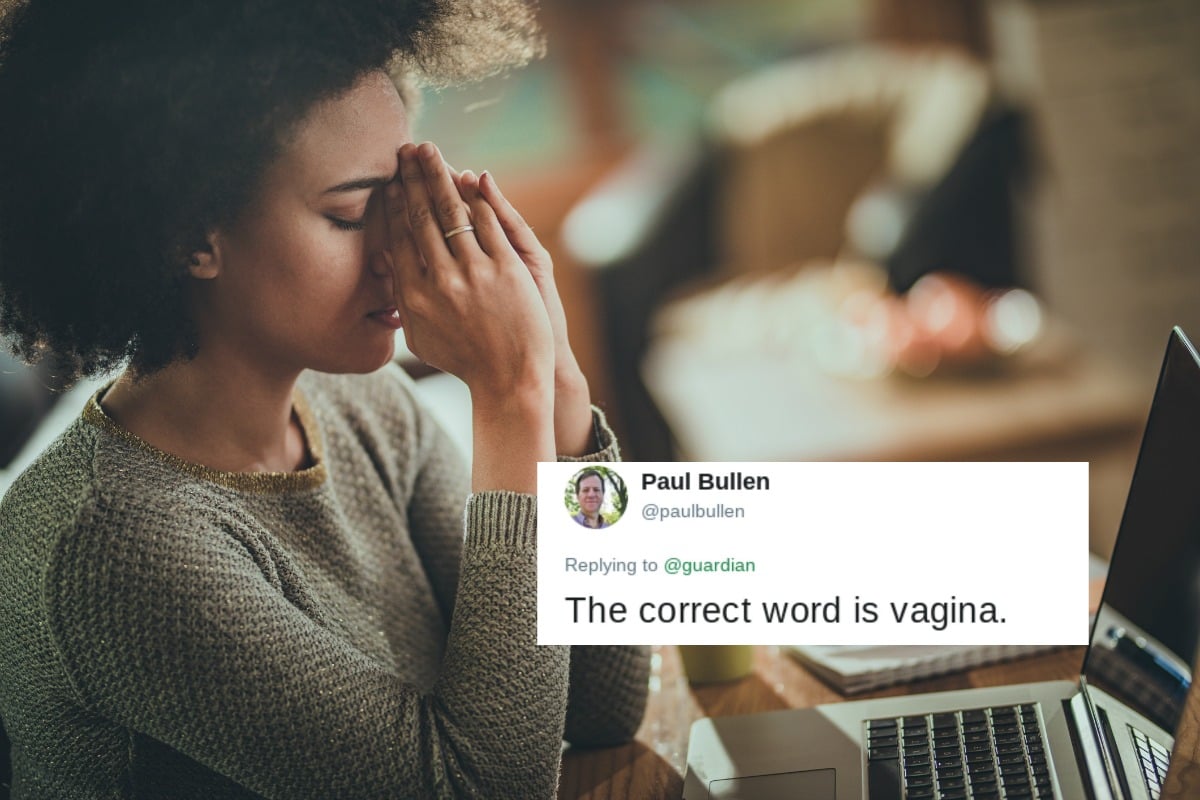 The year is 2019 and a man on the internet named Paul has claimed to know more about female genitalia than a gynaecologist and oh, Paul.
I'm sorry, sir, but do you? Do you really?
Psst – here's a handy video tour of your lady garden. Post continues after.
Random man/Twitter user Paul Bullen, who we strongly suspect possesses neither a vagina or a vulva, took mansplaining to a whole new level this week when he told a gynaecologist she was wrong about the word vulva.
Responding to a Guardian article titled "Me and my vulva: 100 women reveal all" about Laura Dodsworth's latest photography project, Womanhood, where she collated 100 photos of vulvas belonging to women and gender-non-conforming people, Paul very kindly pointed out an error he believed both the artist and author of the article had made.
How silly of them.
"The correct word is vagina," he wrote.
In the interest of educating Paul on the correct use of the terminology, gynaecologist and women's health advocate Jennifer Gunter chimed in.
Clarifying that she was, in fact, highly trained and skilled in the area given her profession, Jennifer let Paul know that vulva was indeed correct, linking to a previous post she wrote about the difference between the vulva and the vagina.
"I'm sick of people forgetting the poor vulva and referring to everything in the female lower reproductive tract as vagina," Jennifer had written in the 2015 post.
She went on to explain that inaccurate language in reference to female sex organs highlighted a greater societal issue of gender imbalance.
"No one confuses male anatomy, when people say penis they don't really mean the testicles," wrote Gunter. "Vagina as a catch all means it doesn't matter enough to get it right."
The post even included a handy Venn diagram that shows where there is overlap. There you go Paul.
But rather than listen to the person whose job it is to understand these body parts, he decided to mansplain further, and boy we bet someone out there really regrets showing him how to use Twitter.
oh my god pic.twitter.com/41cPFUqcbE

— i bless the rains down in Castamere (@Chinchillazllla) February 10, 2019