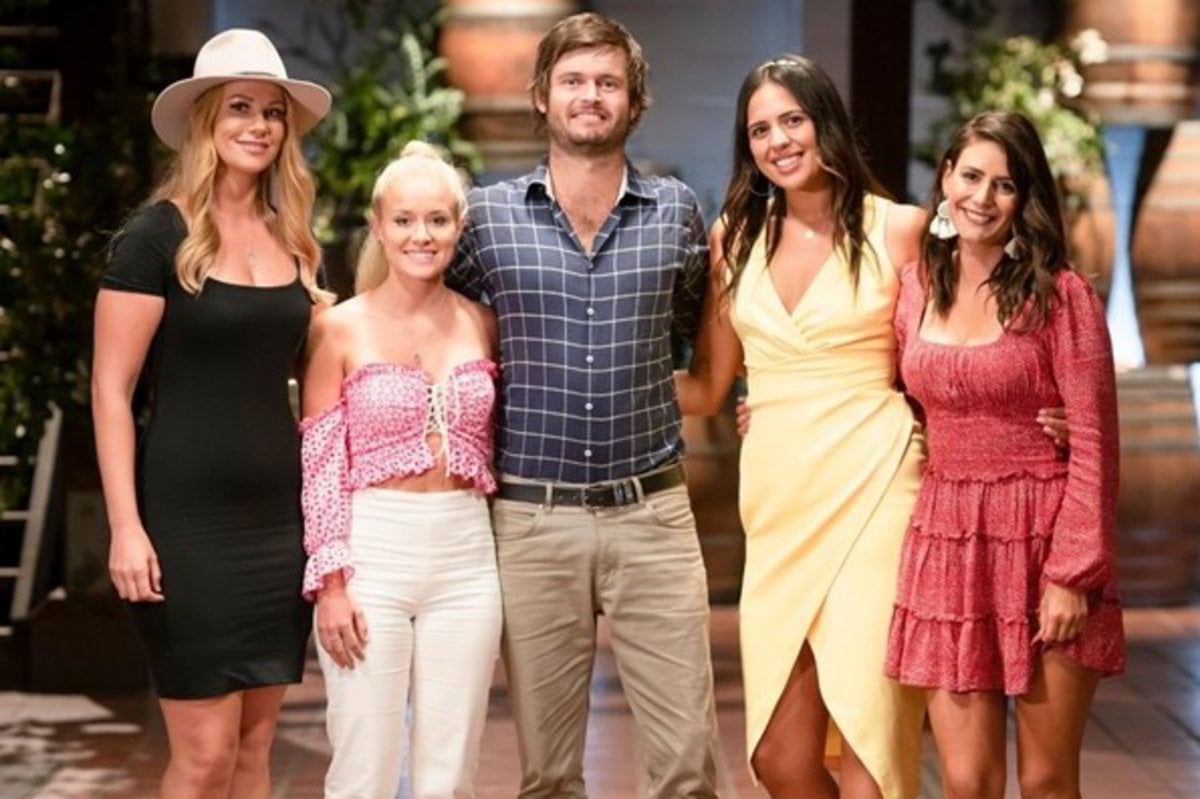 To catch up on all the Farmer Wants A Wife recaps and gossip, check out Mamamia's recaps, and visit our Farmer Wants A Wife hub page.
Farmer Wants A Wife has returned to our screens after four years, and as far as TV dating show success rates go, nine marriages and 20 Aussie babies born is, well, suspiciously good.
Could this mean we're in for a drama-free, wholesome show where contestants are really out to find love?
Well, no.
As we are approaching the end of this season of Farmer Wants a Wife, it appears producers have decided to bump up the drama just a tad which, on the bright side, means we have very important spoilers to talk about.
From a shock, Blake-Garvey style ending, to a group of contestants looking to leave the show, we've rounded up all the rumours about what you can expect from this season of Farmer Wants A Wife.
Watch: The girls meet Alex. Post continues below.
The contestants that begged producers to leave the show.
It's a wonder this hadn't happened sooner, really. 
According to an on-set source, several women vying for farmer's hearts never formed the romantic connection they were looking for, and asked producers to leave early. 
"The farmers were so spoilt for choice and I think they just wanted to be surrounded by women," a source told Woman's Day.
"They couldn't make up their minds, and in turn there wasn't enough time for every woman to spend time with each farmer, so what they were left with was a farmer who they didn't really know! They weren't happy."
And despite women confronting the Farmer's about "wasting their time," they still couldn't make a choice on who they would like to leave.
"Towards the end, women were coming to producers in droves asking to leave. They felt no sparks with the farmers and felt they were being greedy by keeping all the women there."
Ouch.