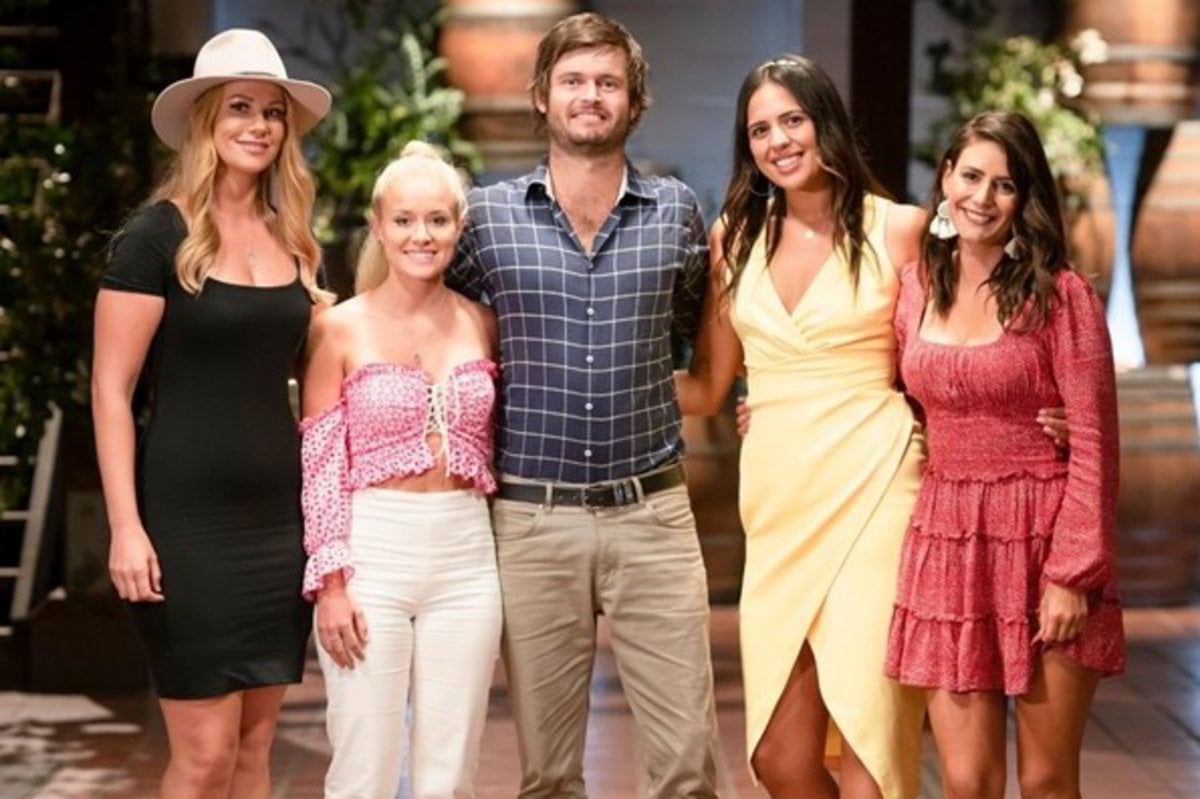 To catch up on all the Farmer Wants a Wife recaps and gossip, check out Mamamia's recaps, and visit our Farmer Wants a Wife hub page.
Farmer Wants a Wife is back after four years, and as far as TV dating show success rates go, 9 marriages and 20 Aussie babies born is, well, suspiciously good.
Could this mean we're in for a drama-free, wholesome show where contestants are out to really find love?
Well, no.
It looks like this season may bump up the drama just a tad which, on the bright side, means we have very important spoilers to talk about.
From a shock, Blake-Garvey style ending to a farmer whose close relationship with his ex is making all his potential new wives jealous, we've rounded up all the rumours about what you can expect from this season of Farmer Wants a Wife.
Watch: The girls meet Alex. Post continues below.
A farmer's ex-wife makes an appearance
It's no secret that Farmer Neil shares three kids with his ex-wife Sally, but just how important her say is in determining his potential future wife has surprised a few contestants.
"My three kids and Sally, my ex-wife, were the first people I spoke to," Neil said in an interview with Woman's Weekly, on applying to the show. 
"If they weren't aligned with the idea and I didn't have their support, it just wouldn't have been possible."