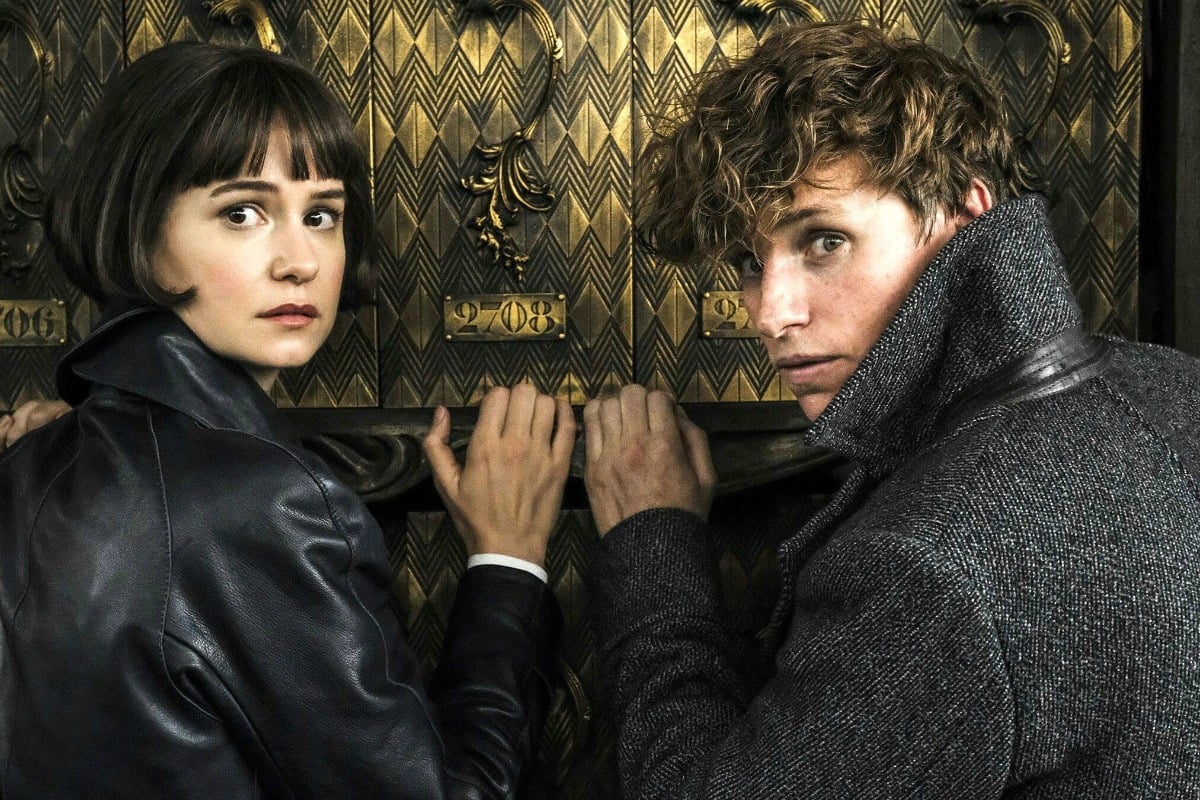 For many die-hard Harry Potter fans, Fantastic Beasts: The Crimes of Grindelwald was always going to feel more Muggle than magic.
Just like its predecessor, the 2016 flick Fantastic Beasts and Where to Find Them, The Crimes of Grindelwald is an expansion of the beloved wizarding world established in print by J.K. Rowling.
It's a connection that has always been the biggest draw-card for the newly launched prequel film franchise, while at the same time acting as its biggest burden.
If you walked into The Crimes of Grindelwald expecting it to play out like a classic Potter film, chances are high that after the credits had rolled you would exit the cinema with disappointment pooling around you like a poorly refrigerated choc top.
However, if like me who walked into the film with very low expectations and viewed it as a separate entity to the books you loved and the previous movies you had seen, you may have been very pleasantly surprised.
This next statement is something that I've been unable to say out loud since I saw the movie, for fear of zealous retribution from rabid Potter fans who surely sleep with Quidditch brooms beside their beds and are not afraid to use them for physical violence, but Fantastic Beasts: The Crimes of Grindelwald is an excellent film… and perhaps the best entry yet into the Harry Potter cinematic universe.
The events of the movie take place in 1927, when returning hero Newt Scamander (Eddie Redmayne) and his ever expanding suitcase of magical creatures, is asked by Professor Albus Dumbledore (Jude Law) to travel to Paris and prevent the the dark wizard Grindelwald from bringing Credence Barebone (Ezra Miller) over to his side and into a world of wizards who believe they should have dominance over Muggles (refereed to in this new set of films as "No-Majs").
Credence, who is trawling through Paris in search of his birth mother and his true identity, is an "obscurial", a wizard who can turn his suppressed rage into a fiery, beastlike force with the power to destroy cities. On his trail is Auror/Newt's love interest Tina (Katherine Waterston) who is attempting to track him down before Grindelwald, who has escaped custody, appears.
Before I go any further into this review, I have to confess that I did not get a lot of enjoyment out of the original Harry Potter film franchise.
To me, they always felt like pale, at times excessively dull and drawn out, imitations of the spectacular book series that was always bursting with intriguing story-lines and lovable characters. This critique of course stems from the fact that once you've read the books, all the surprise and anticipation from the movies is gone forever.
After all, how can you really enjoy a story unfolding on screen before your eyes when you know every beat by heart, and so can always tell immediately when it starts playing out of time or falls flat?
It is this element of unpredictability that allows The Crimes of Grindelwald to really find its strength as a movie, by leaning fully into the idea that the audience has no way to predict how these events will unfold or what decisions the characters will make.