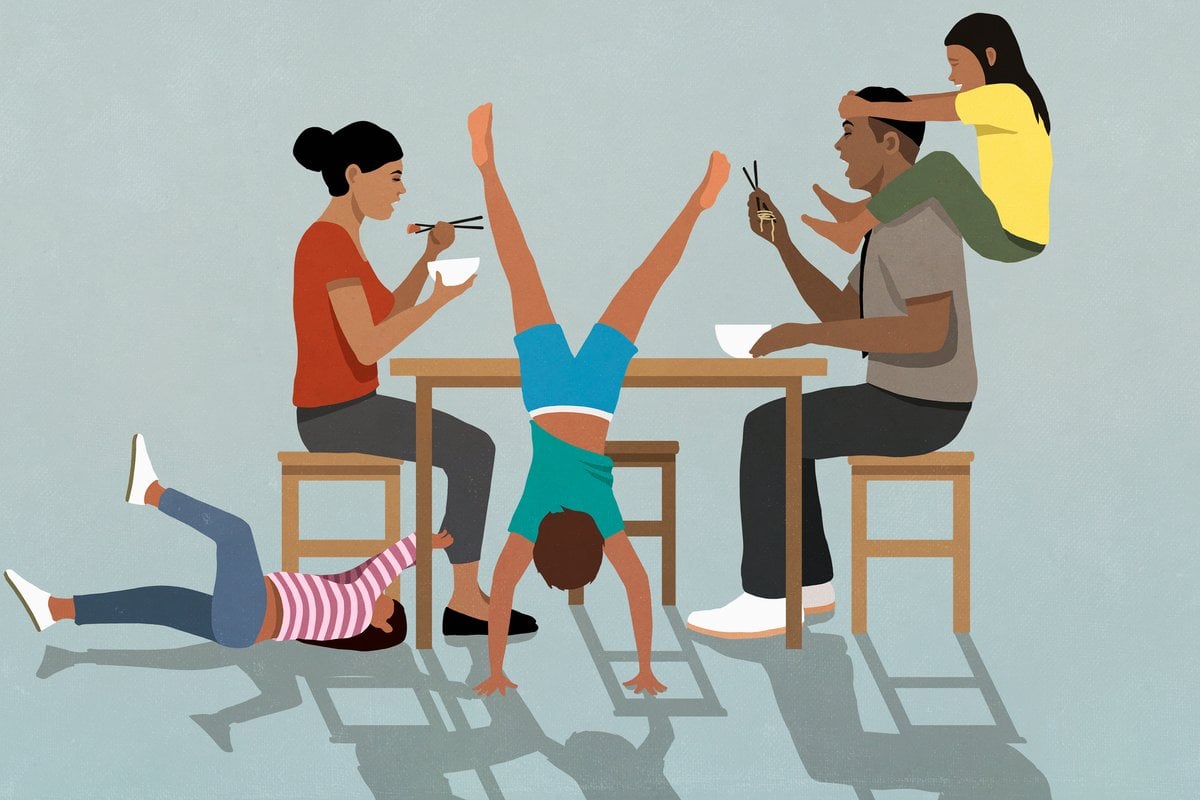 All families are different and while some have lots of rules about what can and cannot happen at home, others have none.
From 'no dogs on the bed' to 'shoes off inside', Mamamia heard from 42 people about their non-negotiable family rules.
Here's what they had to say.
1. Truan
"I don't care if you don't want to finish your dinner. You must try everything on your plate!"
2. Kara
"Shoes off in the house. We live on a farm and heaven knows what these kids could walk in on their shoes!"
3. Amber
"We eat at the dinner table every night. There's no technology at the table or TVs on. It's the time we sit as a family and talk about our days. Our kids are 15, 12 and eight and they really enjoy it. We all sit until everyone is finished and we just chat. It gives them a chance to fill dad in on their days and ask whatever questions they have."
4. Bec 
"My husband is Swedish, so we are very much a 'no shoes inside' family!"
5. Chantel
"One game or activity at a time. For example, colouring needs to be packed away once finished before we move onto puzzles, etc." 
Watch: Superwoman is dead - let's rejoice. Post continues below.
6. Rebekah 
"We have loads of rules that include: no shoes in the house, you must try one bite, if you don't make your bed, you sleep on the floor, we (parents) always have time for a hug, if you're home for dinner you must come sit at the table (even if you don't eat) and finally, no food on the couch - except if the kids are in bed and it's ice cream!"
7. Delaney
"Teeth have to be brushed before bed!"