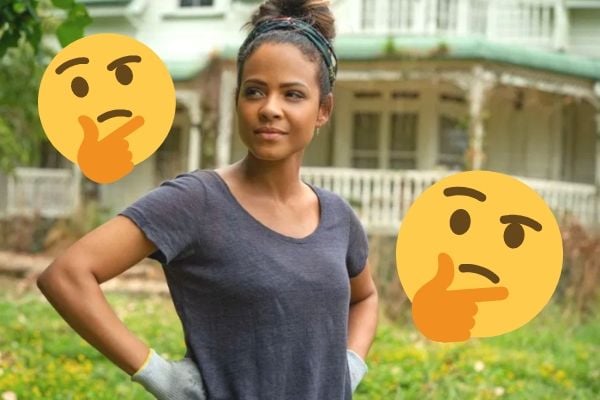 First thing's first. This post contains several spoilers for Netflix's Falling Inn Love. Proceed at your own risk, but also, you could just read this instead of watching it. Up to you.
To all of those who spent two hours of their precious weekend watching Netflix's new rom-com Falling Inn Love… condolences.
I too was sucked in by the premise of city girl Christina Milian making a sea change after losing her job and breaking up with her dickhead boyfriend, only to meet her hunky Australasian soul mate while undertaking some The Block-style renovations on an entirely unliveable bed and breakfast in the middle of nowhere in New Zealand.
If you haven't seen it, you can watch the trailer for Falling Inn Love below. Post continues after video.
To say Falling Inn Love is a truly terrible movie would be, well, correct. With its cast of colourful Kiwi characters and low budget production value, the film does have a certain watchable charm, but ultimately, it's very, very bad.
Also, a lot of things don't… make sense. So, let's recap the nine most WTF moments from the awful movie this writer, just quietly, still managed to enjoy.
1. When Gabriela handed over her personal details to enter an online 'Win an Inn' competition.