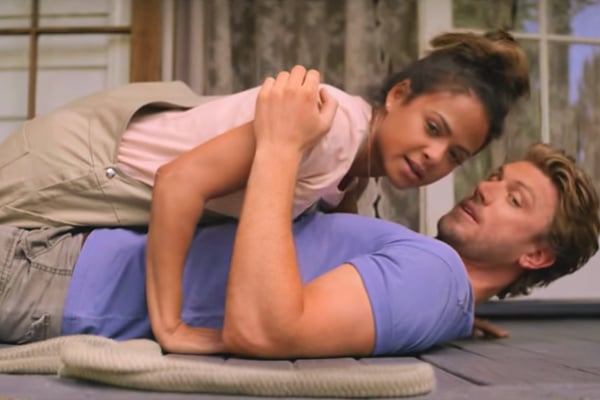 You know the saying if it ain't broke, don't fix it?
We'd hazard a guess someone over at Netflix has it tattooed on their chest (or at the very least, it's plastered up on the office walls) because the streaming service has just released another delightfully cheesy rom com, Falling Inn Love.
Following on from the success of other Netflix rom coms like To All the Boys I've Loved Before, The Kissing Booth and Always Be My Maybe, Falling Inn Love is essentially a New Zealand version of the The Holiday and stars a long-lost Kiwi Hemsworth brother.
OK, we made that bit up, but stay with us.
Watch the trailer for Falling Inn Love below and get very excited. Post continues after video.
Falling Inn Love follows disillusioned city gal Gabriela (played by actress and 90s RnB singer Christina Milian), who after losing her job and boyfriend, manages to win a dilapidated inn in rural New Zealand via an online competition.
So, logically, Gabriela leaves her life in San Francisco in order to renovate The Bellbird Valley Farm, but on her way to the farm, she loses control of her suitcase and it accidentally rams into the car of a very attractive local by the name of Jake (Adam Demos).
Unbeknownst to her, Jake ends up helping her fix up her inn. Because, of course he does.