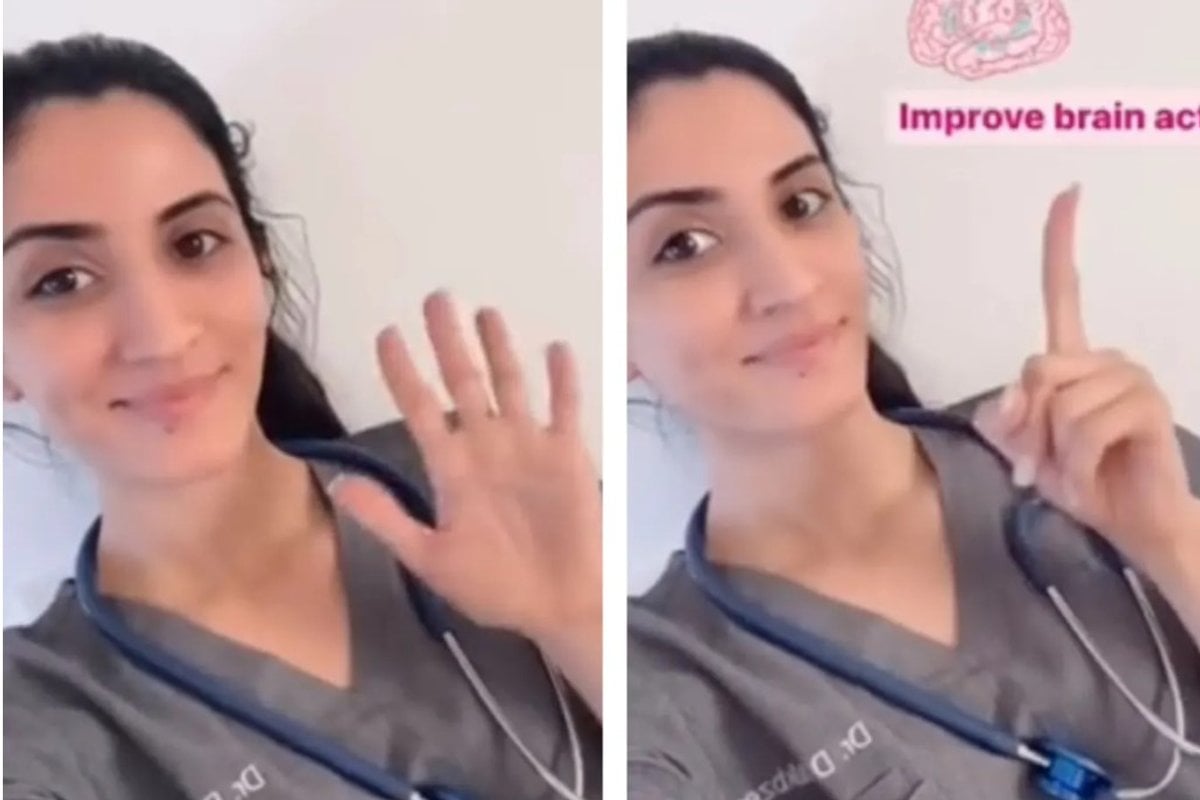 With post views over 15.5 million and more than 1.5 million likes, 'Dr Dayla Karezi' was going viral on TikTok.
The 30-year-old's social media posts - offering advice on topics such as paracetamol toxicity, HIV, ovarian cancer, and testosterone - were clearly resonating.
The problem was, Dayla isn't actually a doctor. Despite the crisp scrubs and stethoscope casually hanging around her neck; despite the forthcoming health advice, Dayla has no medical qualifications whatsoever. In fact, the only thing she's ever studied, is a few subjects of a health science degree.
As a result, Sydney-based Dayla was charged with and pleaded guilty to two charges of using the name, title or symbol of a health practitioner while not being registered. She faced a maximum penalty of a $60,000 fine and jail time.
Broad deception.
It all started when an acquaintance mistakenly believed Dayla was studying medicine, not health science. Instead of correcting them, Dayla played along, and soon found the deception was benefiting her. From there, things snowballed.
As well as her viral TikTok posts, Dayla posted on Instagram too, with at least one appearing to be part of a paid partnership.
She also used her fabricated qualifications to apply for several jobs, eventually being offered project co-ordinator roles with both NSW Health and the Cancer Institute of NSW.
While neither organisation required medical registration, both believed Dayla had a bachelor of medicine from Western Sydney University.