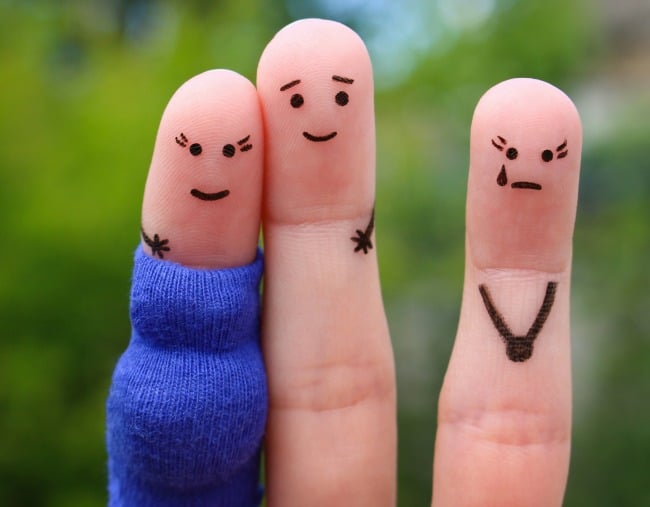 As someone whose closest friends have a literal hoard of children between them, I like to think I've become pretty tolerant of tiny humans and the people who care for them.
Once your friends bring home a shiny baby girl or boy of their very own, you can rest assured that their behaviour and lifestyle will take a sharp turn into previously uncharted territory (or sometimes even veer off the road map all together) and your place is to always be supportive and understanding, never ever judgmental.
At least, that was the motto I used to live by, until one day a close work friend sent me a text to inform me of an exciting new arrival in her house, and instructed me to please "come and meet my new daughter, Maple."
Now, Maple is just as sweet and cuddly and lovely as her mother promised she would be. From the very first moment I held her tiny, squirming little body in my arms, wrapped up tight in her very own pink baby blanket, I knew that I couldn't wait to watch her grow up.
However, now that she's older and much more mobile, her behaviour has gone from small and sweet to… unruly and just a touch bratty and out of line.
You see, my friend, let's call her… "Valentina" (mostly because that is her name) is such a doting mother to her little dark-haired beauty that she thinks every move she makes is just darling, and so she has substituted discipline and rules for a literal avalanche of treats and cuddles.
The first time I began to get a little inkling that Maple was in fact being treated like a princess rather than the runt of her home, was when Valentina would come into the office with dark circles under her eyes, barely being able to hold back a sleep-deprived yawn as she prepared to face the work day ahead.
Now, any parent will tell you that life with a child will ensure you pretty much never sleep again, at least until they move out of home and set themselves up in their own pads and worry about defaulting on their own bills, which Maple actually never plans to do, just FYI.
You see, in order to ensure her little girl has a full and comfortable night's sleep, Valentina must put up with the fact that Maple has decided the only place she will rest her head is on her mother's bed, and if Valentina dares to move at all during the night her little companion gets very snappy with her.
Unless of course she's decided it's play time and then the whole house is up with her for the night.