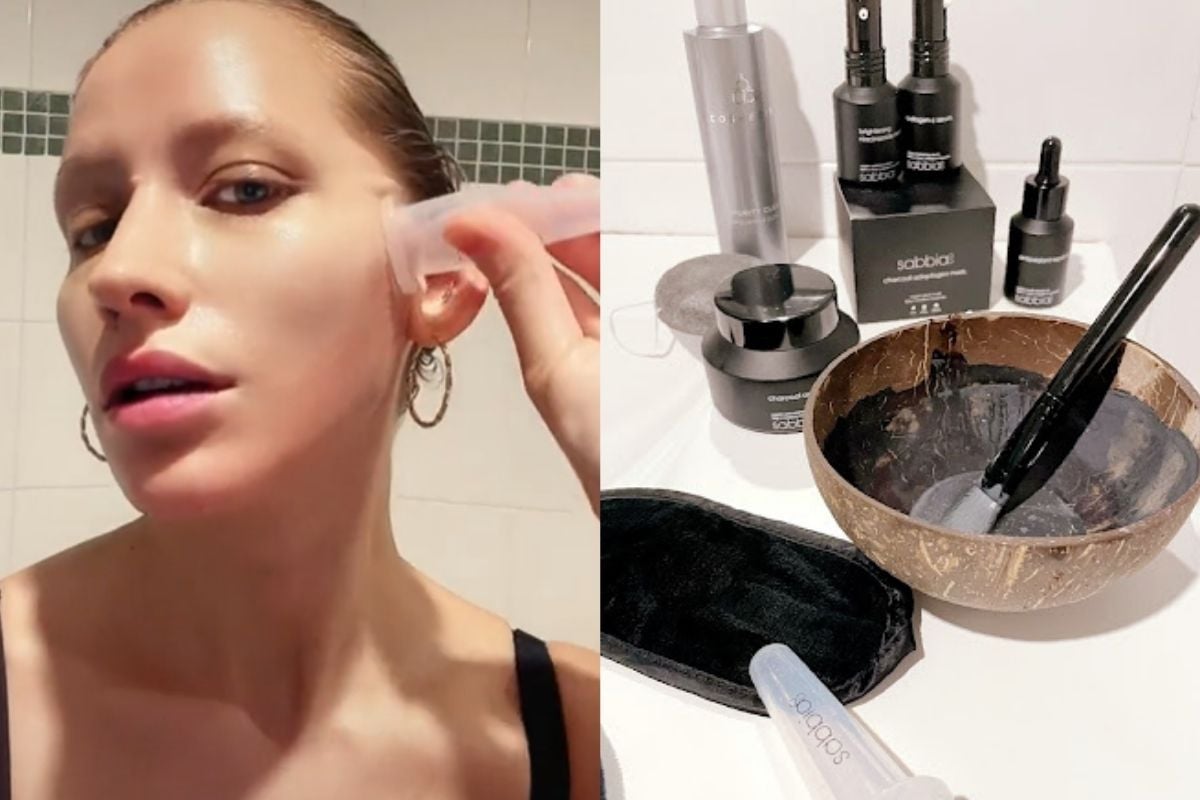 Me and 'cupping' go way back. Having spent years standing in kitchens chef-ing (then years more lugging around two kids!) cupping therapy was a delicious treat for my sore, stiff shoulders and back. 
Involving fire, glass orbs, and alien-abduction-esque bruising, though, you'd be readily forgiven for not being immediately keen on putting that sh*t anywhere near your face.
Fear not, however, as facial cupping is substantially less intense!
Watch: Here are seven ways to improve your skin while you sleep. Post continues below.
Using a soft, silicone sucker, and a gentle 'gliding' motion, facial cupping has been purported to have a wide range of benefits - of which, lifting, sculpting, stimulating and brightening are just a mere few!
The mild suction pulls blood up into the fascia, creating new vessel formations and improving tissue generation, while the long upward strokes stimulate drainage of the lymphatic system. 
Overall, enhanced circulation equates to a clearer, more radiant complexion and cleared lymph stagnation results in a more contoured visage. At a surface level, facial cupping can even improve the appearance of fine lines and wrinkles, with the suction reducing their depth.
I mean, all this sounds bloody great, but does it actually work? 
Acutely aware I'd be risking some rather embarrassing face hickies if I happened to f*ck it up, I decided that, regardless, it would be rude not to find out for myself. Risk vs reward, right?
In-salon facials always thoroughly prep the skin first, so my little at-home jobby was going to be no different. 
Cleansing and exfoliating was a must, but rather than doing two separate steps I combined them to appease my laziness and optimise my efficiency.