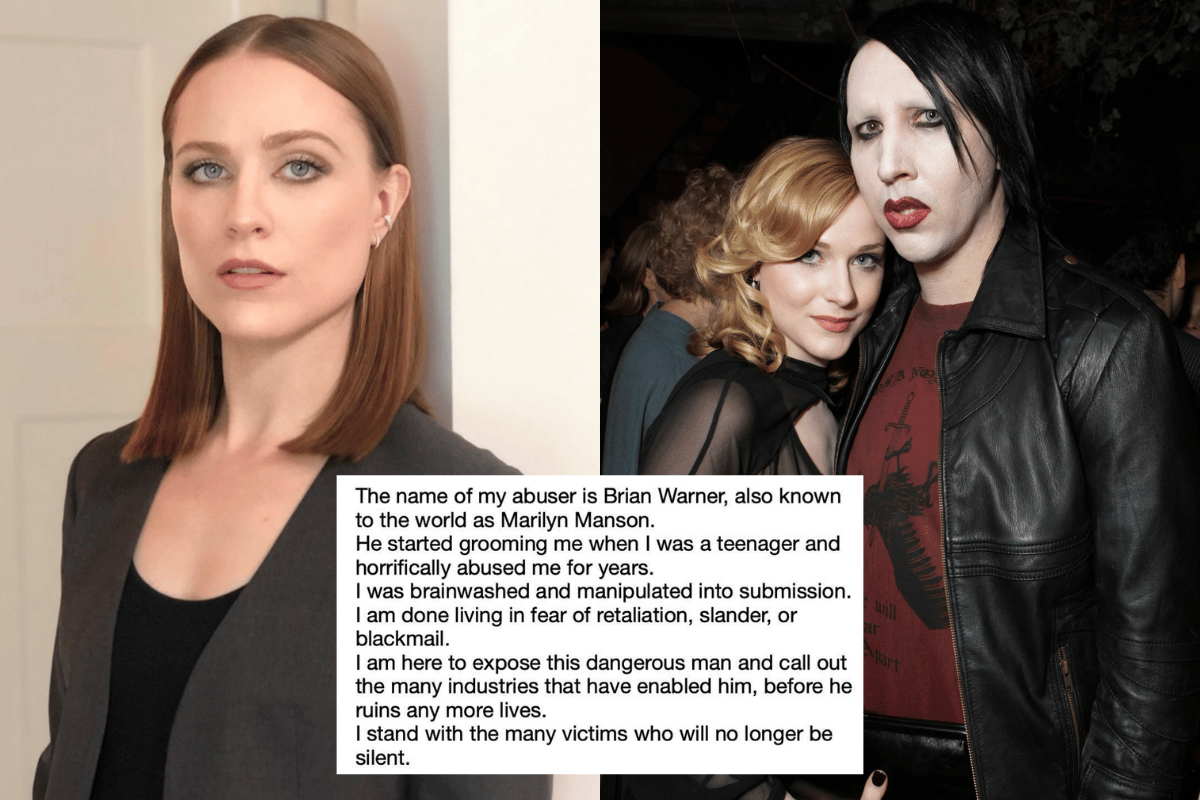 This post deals with domestic violence, sexual abuse and suicide and might be triggering for some readers.
Evan Rachel Wood is a passionate advocate for domestic violence survivors and has been using her platform to call for change for many years.
Only recently has she revealed who her alleged abuser was.
In February 2021, Wood named her former fiancé and singer Marilyn Manson as her abuser a decade after she alleged he subjected her to "horrific abuse". She is not the first woman to level serious allegations against Manson.
Wood was 18 years old when she first met Manson, then 36, and dated him for three years until 2010.
Watch: Evan Rachel Wood talks about her fight for domestic abuse victims. Post continues below.
She inspired his 2007 song 'Heart-Shaped Glasses', and appeared in the video, making out with him as fake blood rained down on them both.
Now aged 34, Wood shared on her Instagram last year: "The name of my abuser is Brian Warner, also known to the world as Marilyn Manson."
She continued: "He started grooming me when I was a teenager and horrifically abused me for years. I was brainwashed and manipulated into submission. I am done living in fear of retaliation, slander or blackmail. I am here to expose this dangerous man and call out the many industries that have enabled him before he ruins any more lives," she wrote.
"I stand with the many victims who will no longer be silent."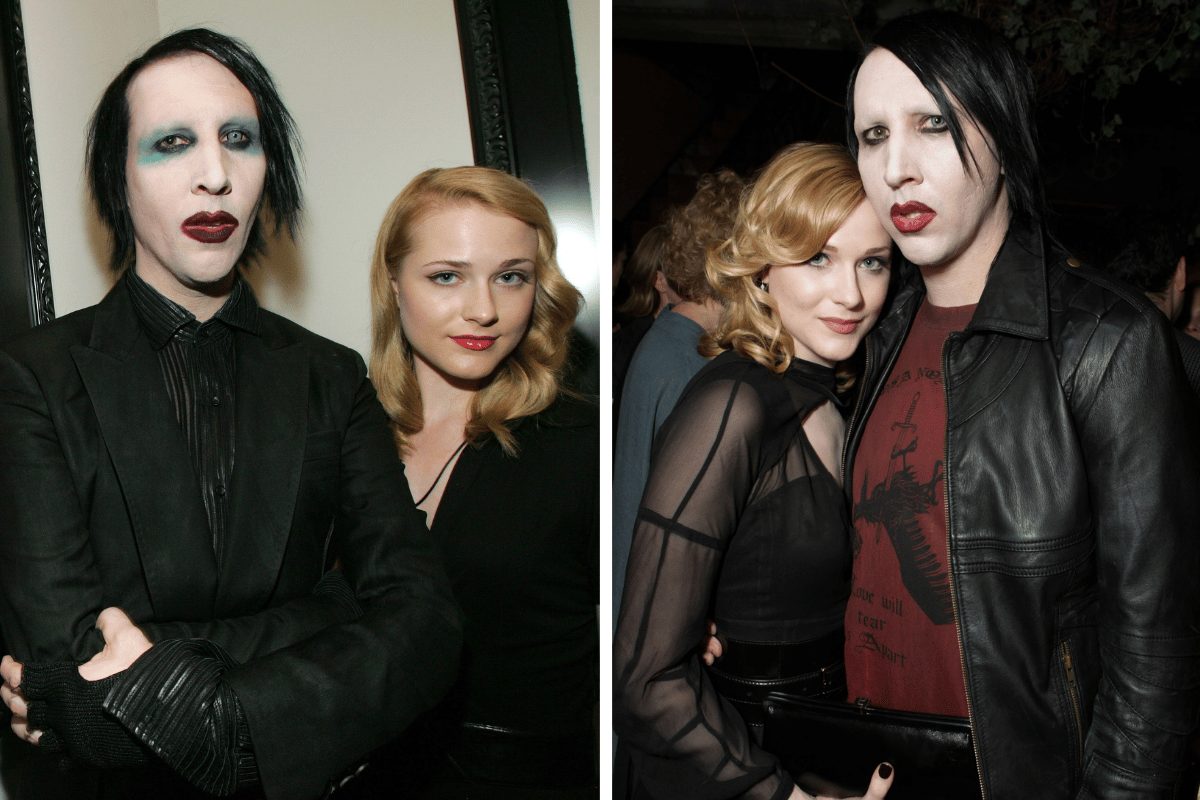 The former couple in 2007. Image: Getty. Wood had spoken publicly about being a survivor of rape and domestic abuse, although she had never named Manson until 2021. In 2016 she spoke about a suicide attempt at the age of 22, after spending her early 20s being subjected to "physical, psychological, sexual" abuse.