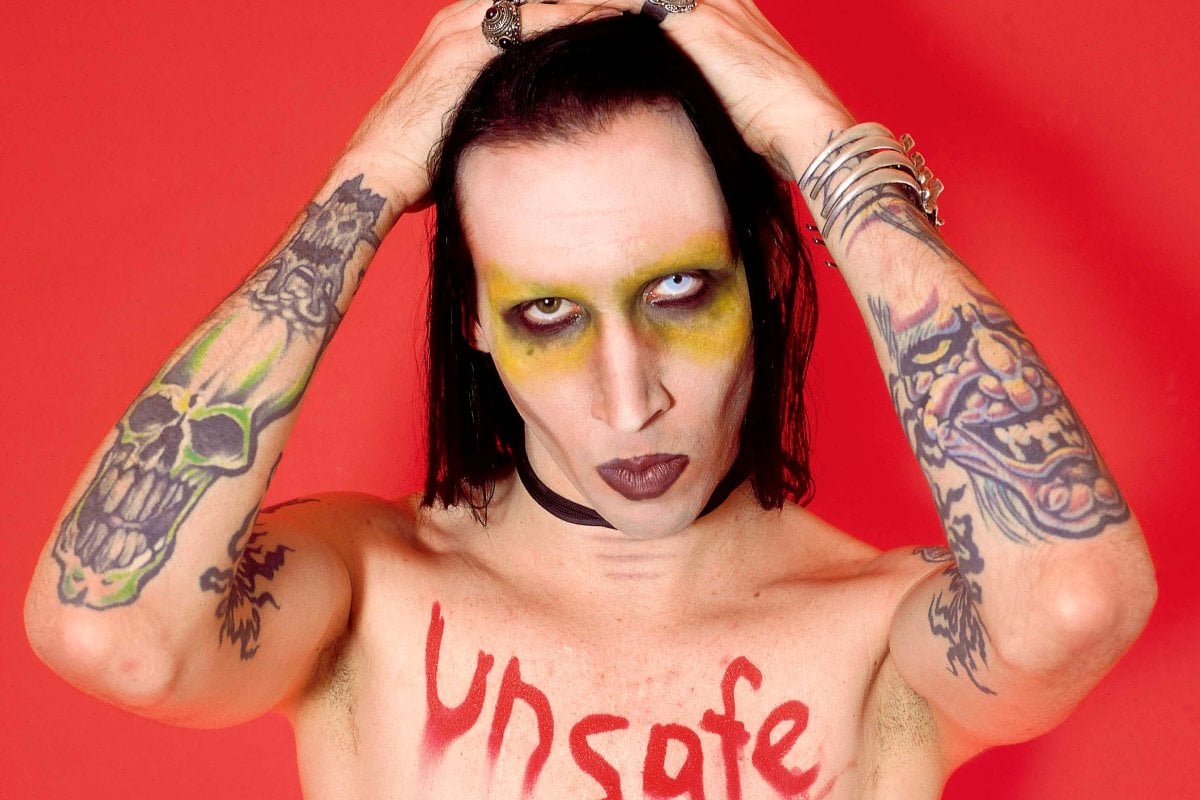 This post deals with rape and violence and might be triggering for some readers.
Marilyn Manson has always told us who he is.
We've known for decades that he was an abuser of women, and that he devised a plot to murder his ex-girlfriend.
Manson told us so, in his 1998 autobiography, The Long Hard Road Out of Hell.
Despite the harrowing details in that book, it's taken two decades and the combined efforts of five women and their coordinated Instagram statements in February 2021, for Manson to be widely denounced and dropped by his record label.
Actress Evan Rachel Wood led the charge last Monday, releasing sickening details of the "horrific abuse" she says he subjected her to for years.
Watch: Evan has spoken about being abused before. But in 2021 she named Manson. Post continues after video.
Wood then shared the testimonies of four more women who accused Manson of horrifying physical and emotional abuse, including torture.
In 2009 in an interview with Spin Magazine, Manson said he called Wood 157 times in one day and had "fantasies every day about smashing her skull in with a sledgehammer."