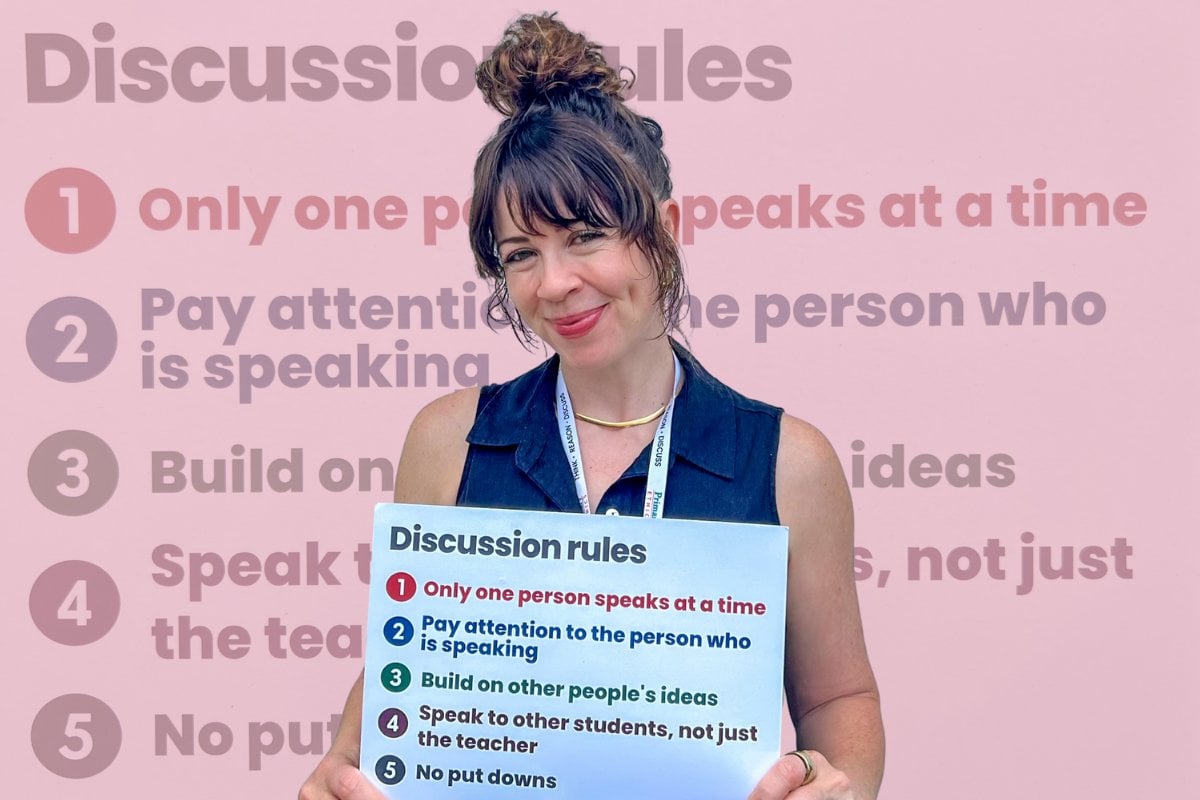 When our eldest child started kindergarten at the local public school, we were given the option of her attending weekly lessons in religion, ethics, or neither.
Not being religious, my husband and I liked the idea of her attending ethics classes, which are described on the NSW Department of Education's website as: "A program in ethical decision making, action and reflection within a secular framework." So, we ticked that box and didn't think much of it until later in the term when our daughter mentioned she'd been colouring in while the other kids were at scripture.
Curious to understand why she wasn't attending ethics classes, we spoke to her teacher who explained there weren't any ethics classes running in her year level because they needed someone to volunteer to teach them. It was at that point that I thought, well, I'm someone.
Watch: Teachers, translated. Story continues after video.
Back to school.
To be honest though, I was quite nervous about the prospect of teaching. Until I had my own kids, I had very little experience with children and heading into a classroom to be the actual teacher all seemed a bit daunting. What if I couldn't control the children and they revolted against me like some kind of chaotic scene from Matilda?
These worries were quickly dispelled through the four-week online teacher training course I was required to complete with Primary Ethics – the not-for-profit organisation that runs the ethics program across 500-plus schools in NSW. As part of this process, I was also required to get a Working with Children Check and National Police Check, which were both fairly straightforward to obtain.