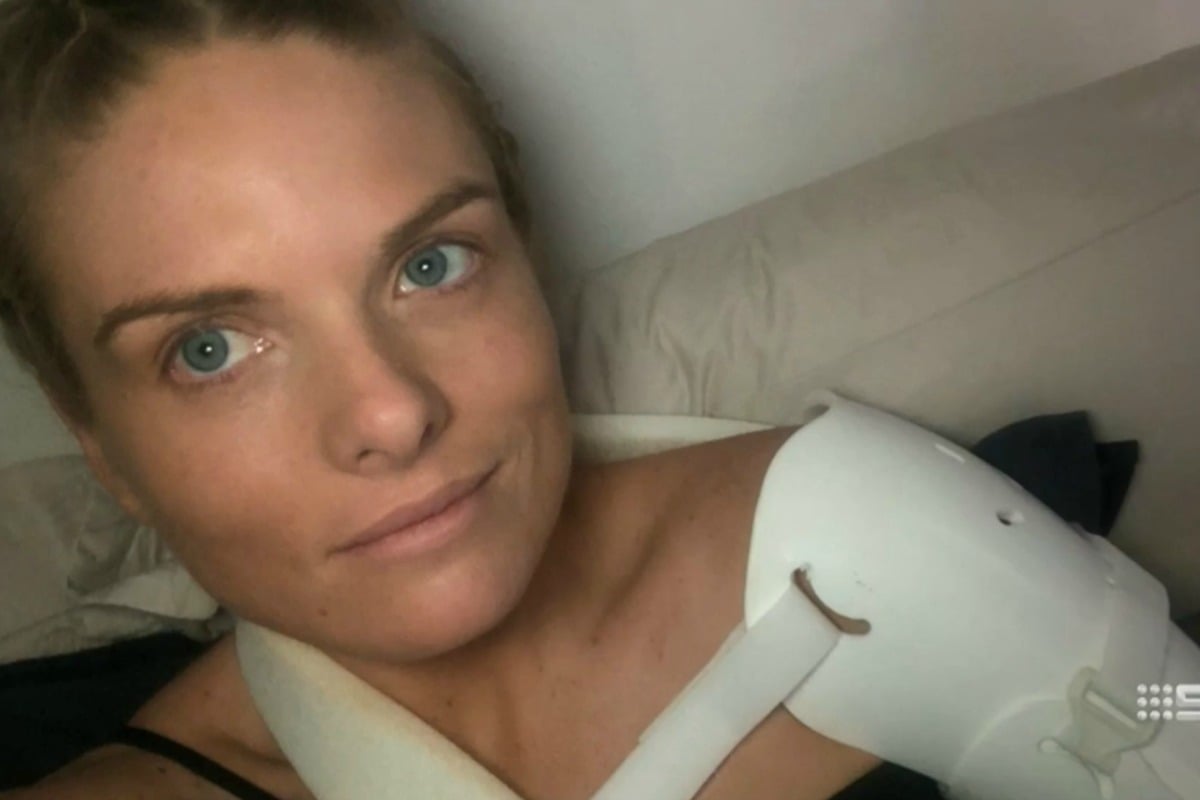 There's been a lot of talk about Erin Molan lately, most of it asking: Where the heck is she?
In the past month, Molan has been the subject of abhorrent trolling because of an apparent feud with former player Andrew Johns who finds her "difficult to work with." Allegedly.
During Channel Nine's NRL Grand Final coverage – about 12 hours of broadcasting – Molan and Johns never had to so much as eyeball each other, with her taking on the pre-show work and interviewing the families of the winner's after the match while the NRL great was in the commentary box.
Erin Molan's call to action on The NRL Footy Show. Post continues below video. 
This naturally got tongues wagging. 'It's the feud. She's being pushed out,' they yelled, with no confirmation. To the contrary, actually, with a Nine spokesperson telling the Daily Telegraph it was "clearly another beat up".
Perhaps after that things would have returned to normal, except it was not long after October 6's final that viewers began to notice Molan was unusually absent from her normal roles.
Again, people asked where she was. Conspiracy theories that she was being "sidelined" because of her alleged fraught relationship with Johns swirled.
But no, Molan confirmed on Sunday she had been unable to work after spending nine nights in the hospital with a badly broken arm.
The Weekend Edition's Erin Molan gives co-host Natalie Peters an update on her injury – Erin is home after 9 nights in hospital due to a badly broken arm @Erin_Molan @nataliejpeters @2GB873 #WeekendEdition pic.twitter.com/txqvXs7y0M

— 2GB 873 (@2GB873) October 27, 2019