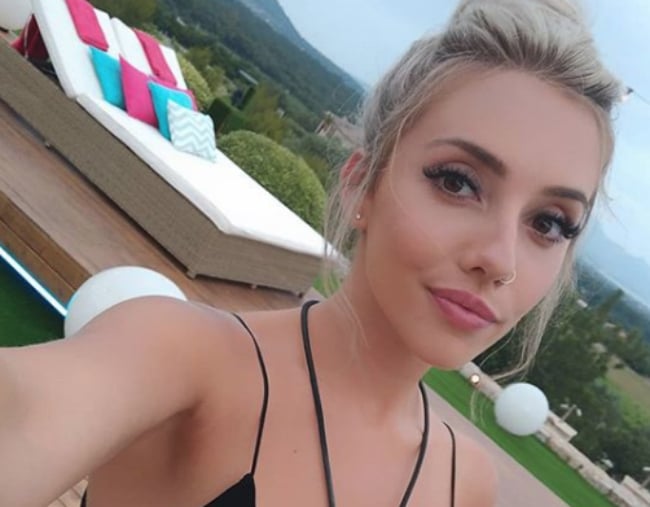 1. Erin from Love Island spent $10,000 on plastic surgery before going on the show.
It's no secret that many reality television stars choose to get plastic surgery before their time on national television, but Love Island's Erin has admitted that in addition to a drastic diet, she spent $10,000 on plastic surgery prior to going on the show.
The 23-year-old nurse from Melbourne, who is coupled with Eden on the show (aka the guy with BDE), told OK! Magazine that she is elated with the work she had done.
"I'm a 10/10 now," Erin said. "I'm so happy with my boobs – I got them done in August last year. I paid for them. My boobs were $8000."
"I was about a B cup and now I'm a double D. I'd like to go to another cup bigger, but then I wouldn't be able to stand up," she continued.
The reality star shared that while her breast enlargement was one of the main surgeries she had, she also got two lip injections, costing approximately $800 each.
"Speak to me in a year and I'll have spent a million dollars on work. I will!" she continued to say.
If Eden and Erin win the show, it looks like we have a fairly good idea of how she'll spend her share of the prize money.
2. Johanna Griggs on the meeting with a legendary actress that went horribly wrong.