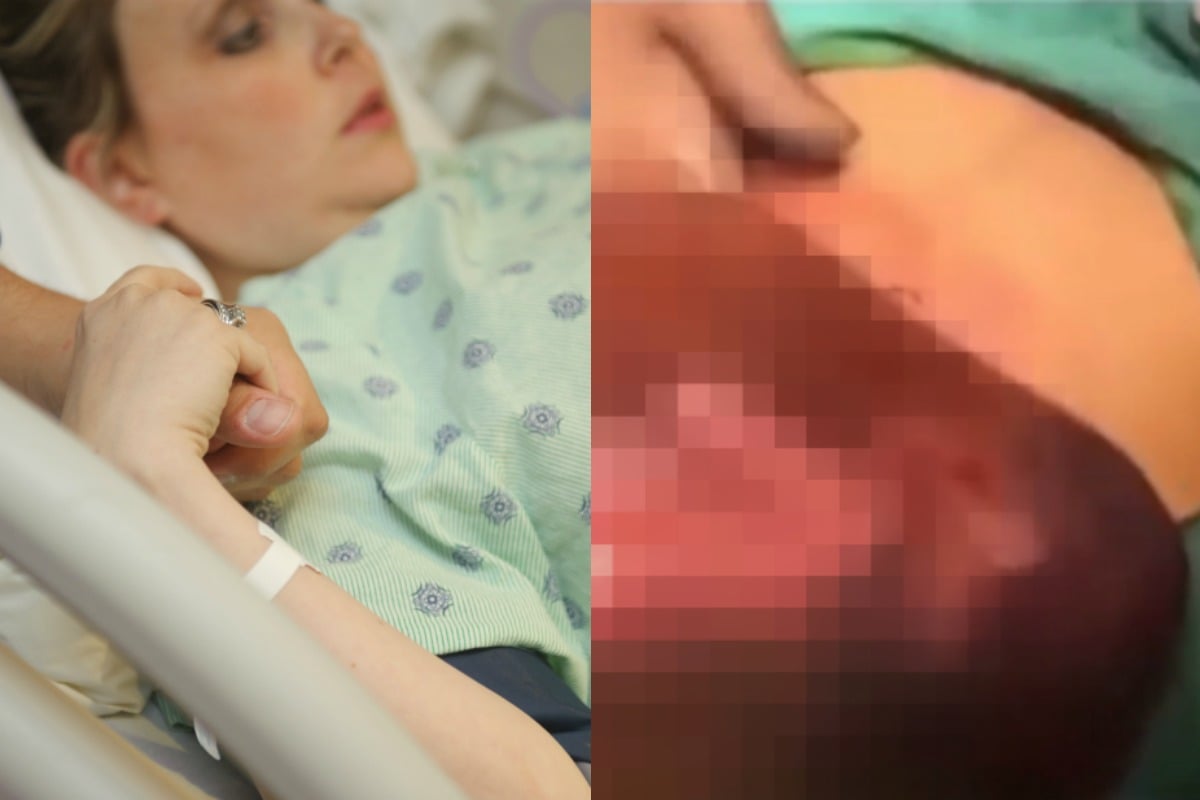 Warning: This post contains graphic images. 
Many of us know that when a pregnant woman's 'waters break', it's a sign that she's ready to deliver her baby.
Those 'waters' come from the nutrient-rich amniotic sac (that the baby's been living in) bursting.
But there are some very rare births where the amniotic sac does not burst at all… and a baby is born within the sac.
It's called an 'en caul' birth. Approximately one in every 80,000 – 90,000 babies will be born en caul, a type of birth so rare that many midwives and obstetricians will go their entire career without seeing one.
This week, The Midwife Mumma, Amelia Lamont, posted a video of an en caul baby, showing it wriggling around in its amniotic sac, outside of its mum, resting on her torso.
It's astonishing viewing:
Lamont explains in her post that she's not aware of the origin of the video, but even as an experienced midwife, she's amazed to see the vision.
"Far out how incredible is this?
"A clearly premature or growth-restricted bub being born via Caesarian section still encapsulated in its caul (amniotic sac).
"Very rare but this obstetrician obviously gave these parents a beautiful calm Caesarian section…unbelievable seeing the fluid, space and movements bub has in its little home for so long."