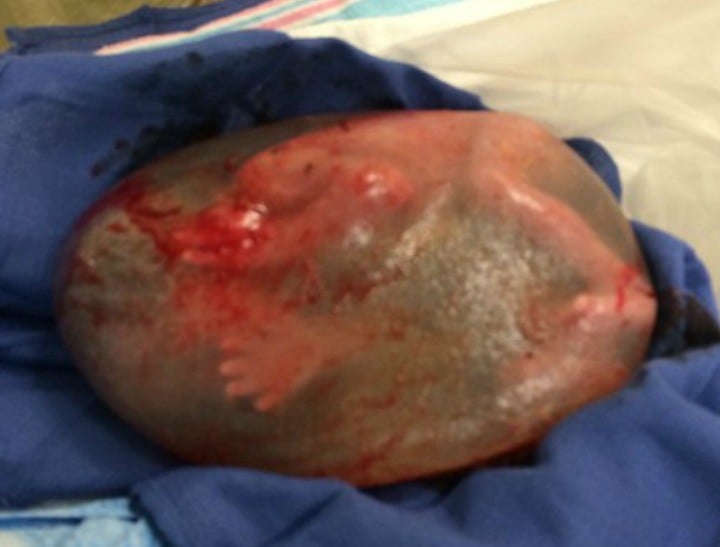 Incredible images show 'miracle' baby Silas Philips born three months prematurely, still inside his amniotic sac.
Warning: post contains graphic images.
Incredible images have surfaced of a baby born still inside his amniotic sac, a birth doctors have called "extremely rare"
Silas Philips is a "medical miracle" according to the doctors who delivered him at Cedars-Sinai Medical Center in California.
Delivered three months early and by c-section, images below show Silas still curled up inside the protective sac with only his tiny hands and legs visible.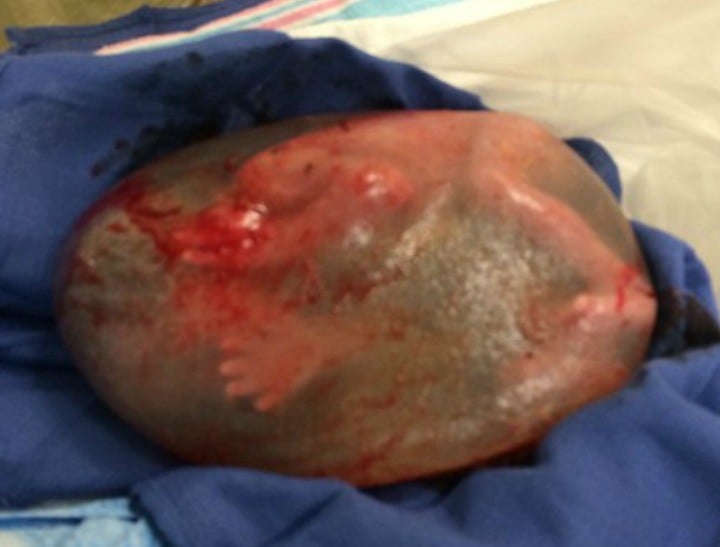 Until the bag was broken, Silas was accessing oxygen through the placenta.
Watch this amazing video about the remarkable birth (which his doctor calls "a moment of awe".:
The amniotic bag sits inside the womb as is where the baby develops. The sac protects the baby from external bumps whilst the fluid allows the baby the breath and swallow all while remaining at a constant temperature.