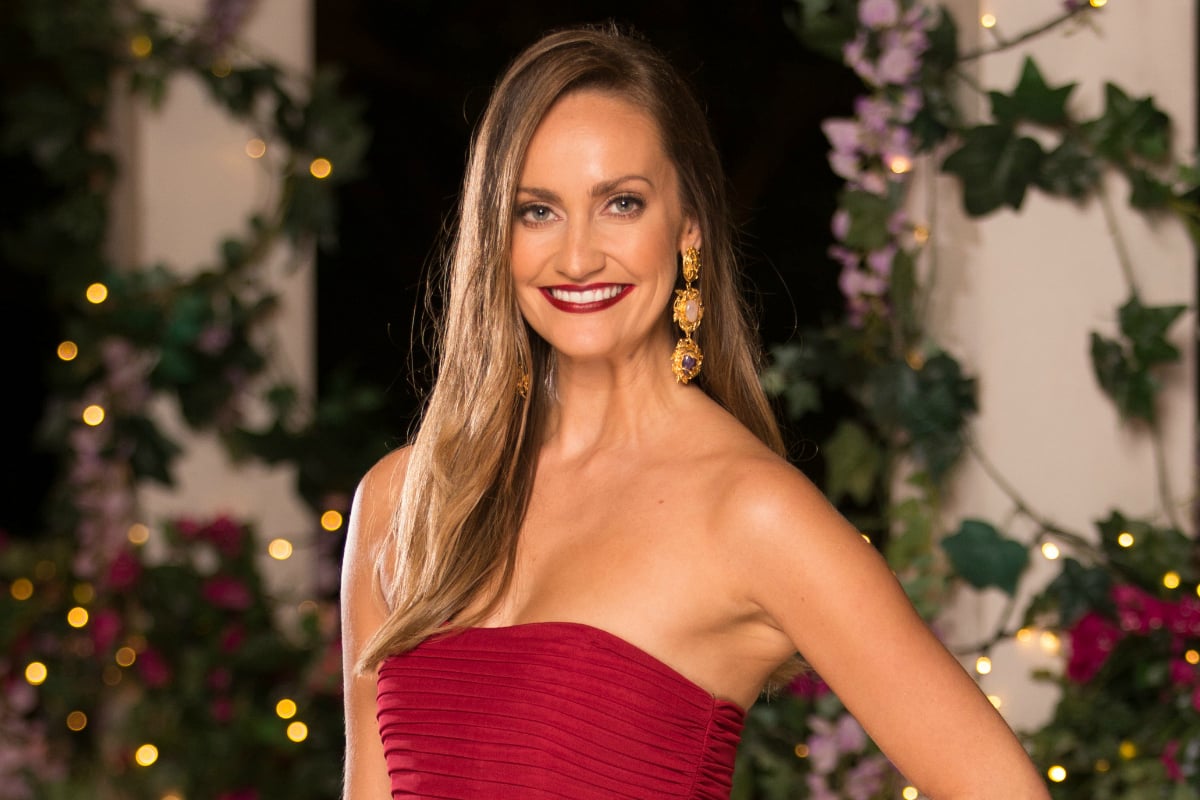 To catch up on all the Bachelor Australia 2019 recaps and gossip, check out Mamamia's recaps and visit our Bachelor hub page. Sign up to our "Mamamia Celebrity" newsletter for daily updates straight into your inbox, and join the conversation in our 'Bach Lols' Facebook group. We've got you covered. 
In this season of The Bachelor, Emma Roche has been put in the very unlucky box labelled 'clinger'.
It's a trope as common on the reality TV show as the 'villain' and 'wifey' edit, and it usually leads to some pretty unnecessary social media bullying (You only have to cast your mind back to the horrible comments directed towards last year's designated 'clinger' Cass Wood for proof).
List to Mamamia recapping the hometown drama of The Bachelor. Post continues below audio.
It's an uncomfortable portrayal, no doubt down to some crafty editing, but speaking to Mamamia after bachie Matt sent her packing on last night's episode, Emma said she decided to just embrace it.
"Oh, I just have to own it don't I?" she laughed. "Look, it's not ideal to be labelled as a clinger but they have to paint it on someone every season, don't they, and this year it was me. It is what it is and I just have to accept it and ride the wave.
"Initially I was pretty shocked, but I just need to accept it for what it is and laugh along."
Emma's lucky that this isn't Australia's first Bachelor rodeo, and we're pretty in tune with how good (or… bad) ~editing~ can make a person come across.
Perhaps that is why Emma has, more than any 'clinger' before her, received such a warm response from viewers.
"You know what, even though there's been people calling me a clinger the majority of people have been really supportive. They've been sending me lovely messages and that's just meant the world to me and it's really helped me throughout this whole experience.
"People have been coming up to me on the street and telling me 'Just be you', and that's been really, really comforting and I'm so grateful for that, it makes me really happy.
"I've gotten so much support, even from last night's episode just saying that I did a good job and that's really lovely."
Despite clearly having strong feelings for Matt (and spilling to her friend that she loved him on her hometown visit), Emma was amazingly composed when she did not receive a rose.
"That was pretty hard to watch," she said about seeing her exit on TV, but she wasn't surprised by it at the time.
"I was pretty realistic going into the rose ceremony. There was a one in four chance of me going home and I wanted to leave with a bit of dignity. I respect Matt, he laid his cards on the table with how he was feeling towards me and if those feelings are reciprocated, I just need to accept it and move on. Yeah, I was sad, but I felt like I needed to compose myself."