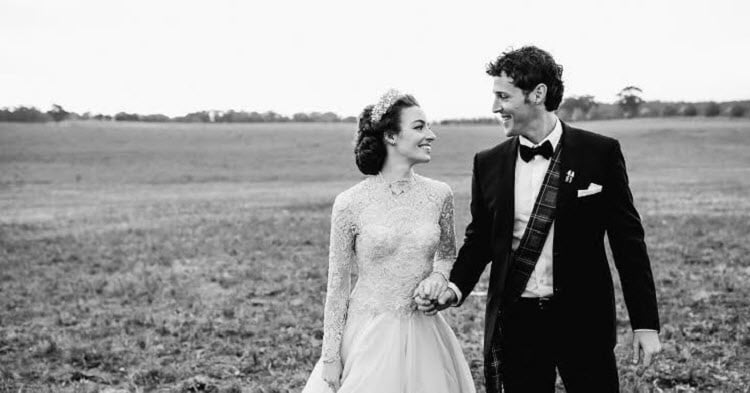 New photos have been released from the Wiggles' weekend wedding that are making us all wish we sung and dance in primary colours.
Yellow Wiggle Emma Watkins and Purple Wiggle Lachy Gillespie married in the rolling fields of NSW's southern highlands.
Wearing a couture gown from Australian designer Suzanne Harward, Emma walked the low-lines of the outback in timeless elegance.
Lachy and all six of his groomsmen wore crisply cut suits by Melbourne designer Arthur Galan.
The first shot gives us a better sense of the location of the wedding with imagery that captures the raw beauty of the Australian landscape.