There are some things your boss should have absolutely no say over.
Toilet breaks are one – because when you've got to go, you've got to go – and how you get your hair cut is definitely another.
So spare a thought for Edwina Bartholomew.
The 34-year-old Sunrise presenter appeared on the Fitzy and Wippa radio show on Thursday, and let slip a bizarre fact about her life working in front of the camera – she needs her boss' permission before getting a haircut.
Noticing she'd changed her hair, hosts Ryan "Fitzy" Fitzgerald and Michael "Wippa" Wipfli complimented Eddie on her "new look".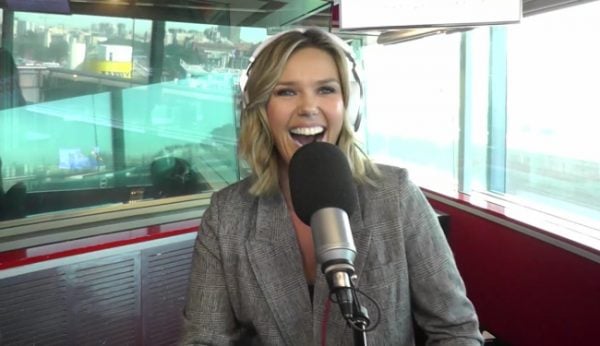 They then asked her if she had to adhere to any "rules" when it came to changing up her appearance.
"I do have to run it past management first before changing my hair," she admitted.
"You do have to get permission before cutting your hair off."
But Eddie admitted a sneaky way around the - frankly, imposing - rule.
"I did mine when my boss was away because he's not a massive fan of short hair," she added.
To be fair, Eddie's new hair isn't a huge change from her previous look - her hair now skims her shoulders and she added in a few choppy layers.
But she says every change to her appearance has to run past management first.
Like the rest of us, the guys were pretty much gobsmacked Eddie couldn't even get a simple haircut without first running it by the Sunrise bosses.
They asked if the show's co-host Samantha Armytage, 41, was in a similar situation, and Eddie said, "Pretty much."
"I guess we all just have to make sure that we all look vaguely different, and that you don't do anything radical, like shave your head Britney Spears-style, and then try to turn up to Sunrise the next morning," she added.
And Eddie isn't the only one who has to answer to management when it comes to her hair.
In 2012, it was reported One Direction star Niall Horan, 24, wanted to stop dyeing his hair blonde and return to his natural brunette colour.
He apparently sent a text message asking for permission to the band's head honcho, Simon Cowell, 58, who promptly replied, "no way", as reported by the Daily Mail.
"Simon still controls a lot about the band down to the finest detail," added the source.
Yeah, we think we'll just stick to anonymity and do whatever the hell we want with our hair, thanks.