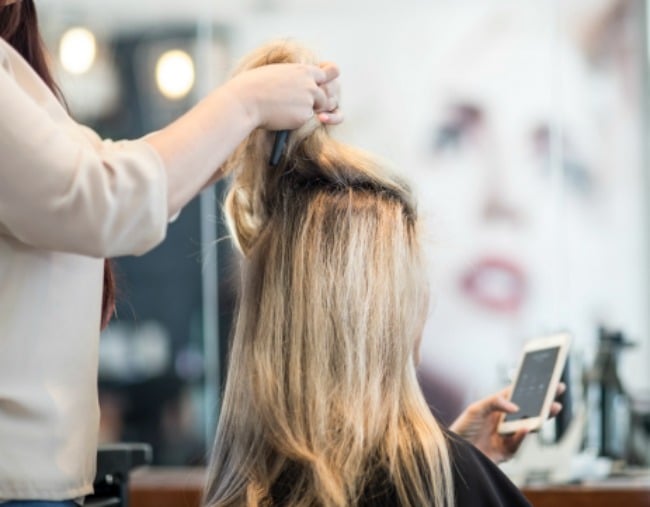 The other day I went to the hairdressers to have a few inches neatly trimmed off the bottom of my hair. It was nothing extravagant by any means; it took less than 10 minutes, meaning I didn't even bother to flick through the provided celebrity gossip magazine.
The haircut came to $38, which was seemingly reasonable, considering how little time I spent in the hairdressing chair.
Then my partner mentioned the cost of his haircut the week prior at the same salon. It cost him $32 and was certainly more than just a simple trim. It took close to half an hour.
Although only a $6 difference, I couldn't help wondering WHY?
Why are women charged more for haircuts that are simpler than men's?
Are they perhaps trickier than they seem? Do women receive better treatment at the salon? Or have haircuts simply fallen victim to the 'pink tax' – AKA charging women more for products and services that are practically identical to men's.
As these questions incessantly circled my mind,  I knew it was time to seek the expertise of a hairdressing professional.
With close to 10 years experience as a hairdressing professional, Elizabeth Morriss from Bhave Hair, explained everything.
Speaking to Mamamia, Morriss said that women pay a higher price at the salon as the whole experience tends be more luxurious.
"It really comes down to the fact that women's cuts tend to be more relaxing than men's," Morriss said.
"Hairdressers take the time to do a proper wash and treat clients with a really beautiful head massage to get them relaxed.