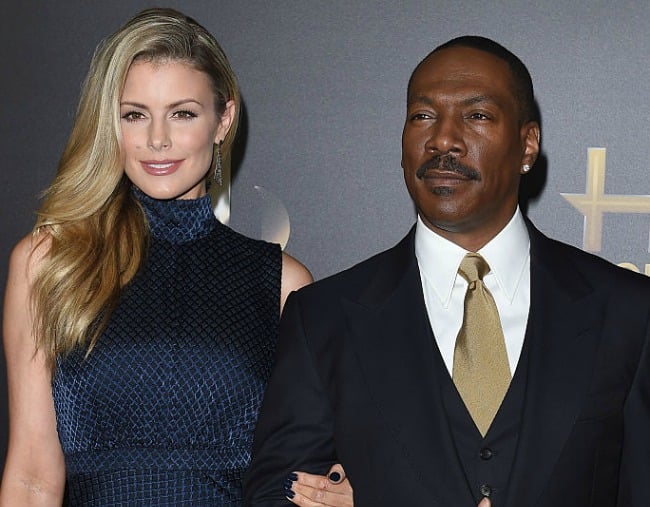 Last night, veteran comedian Eddie Murphy made a triumphant return to Saturday Night Live.
After a 35 year absence, one of the show's most celebrated performers who was first appeared aged just 19, came back to the show that launched his career – and the audience welcomed him with open arms.
Eddie Murphy rose to fame in the 1980s playing the fast-talking Axel Foley in the Beverly Hills Cop franchise.
He went on to star in a bunch of Hollywood blockbusters and became one of the most commanding stand up comedians in the world.
Last year, The Nutty Professor lead actor welcomed his 10th child into the world with his 39-year-old long-term Australian partner, Paige Butcher.
The couple welcomed a baby boy named Max Charles Murphy.
The comedian, now 58, has ten children to five different mothers.
Murphy and Butcher are already parents to Izzy Oona who is three years old.
For Murphy, fatherhood began back in 1989, when he was a rising Hollywood star. He welcomed his first son, Eric, with his girlfriend at the time, Paulette McNeely.
As the New York Post reports not much is known about McNeely. She has never been photographed and her relationship with Murphy appears to be short-lived.
The following year his second son, Christian, was born. Murphy shares the now 27-year-old with his ex-partner Tamara Hood.
In 1988, while he was possibly still with McNeely, Murphy met Nicole Mitchell at the NAACP Image Awards. They later began dating and moved in together.
On March 18, 1993, the couple married in the Grand Ballroom of The Plaza Hotel in New York City.