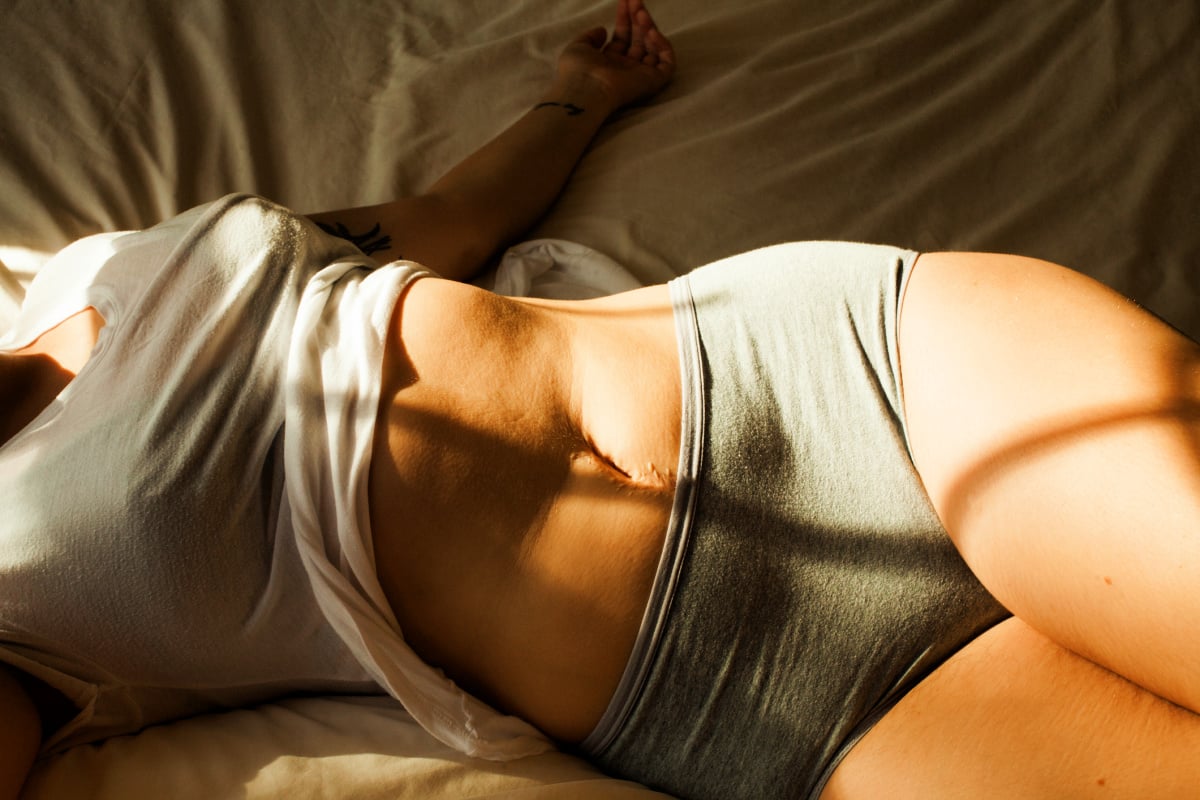 Content warning: This post deals with eating disorders and might be triggering for some readers. The featured image used is a stock image.
I'm in recovery from anorexia. I'm also learning how to have sex again. The two have more in common than you think. Being in recovery isn't about just reappraising your relationship with food, but about becoming a sexual individual.
When in the grips of an eating disorder, your whole world is food and exercise and weight; there's no space for sex. It's just not something that the brain and body have the bandwidth for. The same is true of many chronic illnesses. But as an adult in a relationship, I want to have sex. So, my boyfriend and I are on a bit of a journey of discovery in the bedroom. It's not always easy.
Aussie singer Kasey Chambers shares her experience of having an eating disorder in the video below. Post continues after video.
For a long time, my eating disorder had been my partner in life — now I'm letting someone else in. To start with, I have to allow myself to have it. Anorexia tells you that you're not worthwhile and that you don't deserve pleasure. At its most stark that's about not being allowed pleasure with food. But it's also about denying enjoyment in other ways. Who am I to be granted the fun and frisson of sex? Why am I deserving of an orgasm?
There have been lots of studies about the loss of libido and sex drive that comes with an eating disorder. Some say it's a physical result of malnutrition, upsetting the endocrine system, while others point to the personality traits that make someone susceptible to an eating disorder also resulting in obsession, regulation, and self-destructive tendencies.
To enjoy sex, you have to be present and in the moment. Eating disorders take over every aspect of your life so that each waking moment is focused on food and the body. You're self-centered because the illness makes you this way. Obsession with the body doesn't allow for letting go. I've had to learn to try to switch my thought processes away from counting calories and worrying about food, and fully absorb myself in sex. There should be a joy in being present in your own skin, rather than anxiety. Throwing yourself into the moment is necessary for great sex, but there can be a hesitation to do so when you're in the depths of an eating disorder.
Control is what it's all about — and control has no place in sex, or at least not good sex.