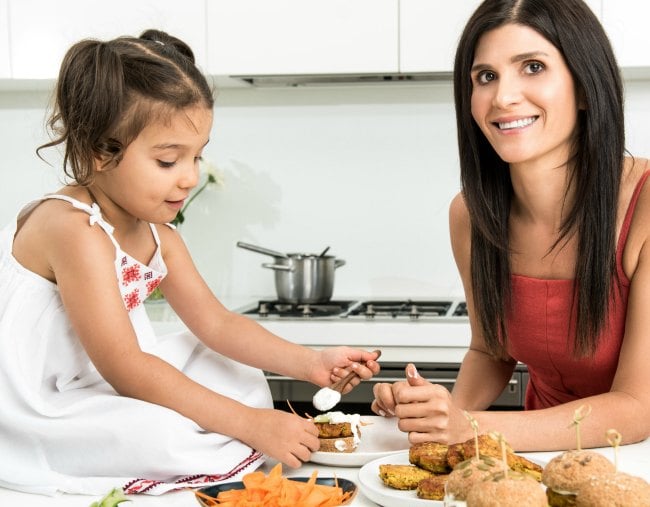 One of the keys to getting your kids to eat a wide range of healthy foods is making mealtimes relaxed, fun and anxiety-free. While we all lead busy lives, if we feel overwhelmed at mealtimes we are more likely to reach for what seems like the easiest option and feed our family 'convenience' foods or turn to a Hump Day takeaway.
Take the stress out of midweek dining with some advanced prep and you will not only save time and money, but your family's diet will improve and you will find everyone's moods will too!
Here, paediatric nutritionist, mum-of-two and Wholesome Child author, Mandy Sacher, gives us her tried-and-tested tips for midweek mealtimes minus the mayhem:
Batch cooking will save you.
Batch cooking is probably the best way to remove midweek evening stress and it will reduce your average shopping bill too. A few hours of prep on the weekend will soon result in a freezer filled with nutritious, homemade 'convenience' food such as spaghetti bolognaise and beef and veggie meatballs. And it can be as simple as just making a little extra each time you cook – for instance, when roasting vegetables or steaming cauliflower, save some for the next night's dinner or for use in sweet potato pikelets or cauliflower pizza bases.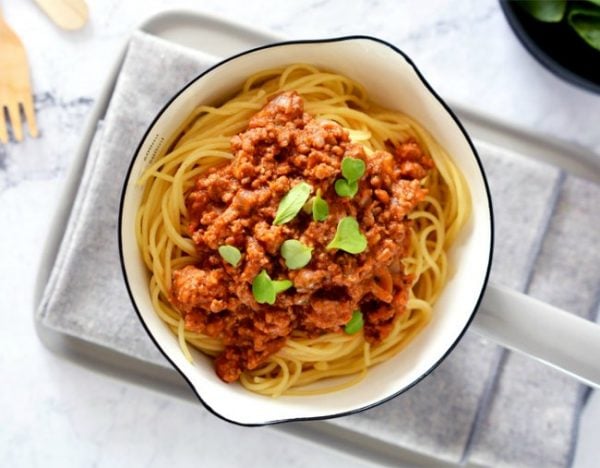 Snacks can be made in advance too.
It's not just family dinners that can be prepared in advance to save time and reduce stress. My kids love chocolate black bean brownies and salmon and millet rissoles, so I always double the batch and freeze some for school lunches during the week. Having batches of healthy snacks on hand is also a great way to reduce the after-school nagging for sweet treats and fill the kids up until dinner.