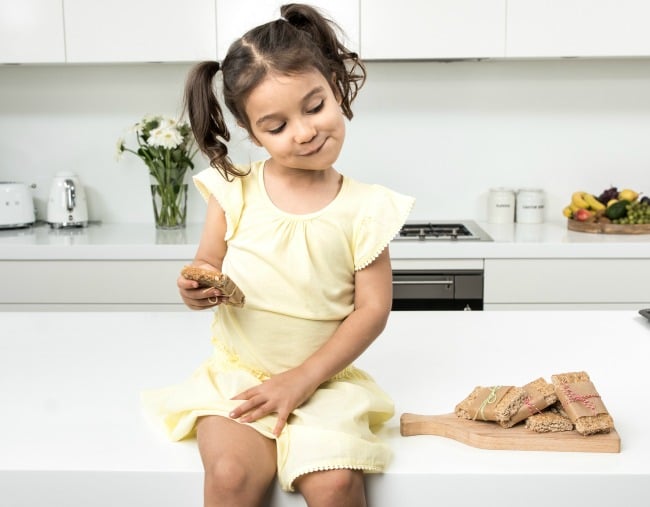 During the school holidays the routine often starts to slip and it's all too tempting to let convenience food creep in as a regular choice for meals and snacks.
The trouble with this is, while they might seem like the easy option in the short term, highly processed and sugary foods don't fill anyone up for long. Blood sugar imbalances are the main cause of the mood swings and meltdowns that we're all hoping to avoid – particularly during the holidays.
The best way to skip this scenario and survive the break with your sanity intact is by making sure you have a range of healthy snacks on hand at all times.
Stocking your fridge and pantry with plenty of nutritious food options means you'll be ready before you even start to hear the inevitable "Mum, I'm hungry!" on repeat. And if you're out and about, be sure to take healthy homemade treats with you so you never have to resort to using fast food to halt the hangry.
Below Paediatric Nutritionist, mother-of two-and author of Wholesome Child Mandy Sacher shares her simple tips to keep kids amused, happy and healthy over the holidays:
Get the kids involved.
A great way to occupy your children over the school break is to get them busy in the kitchen with you. Most kids love spending this time with their parents, plus helping to prepare food means that they're more likely to eat or at least try what they've created.