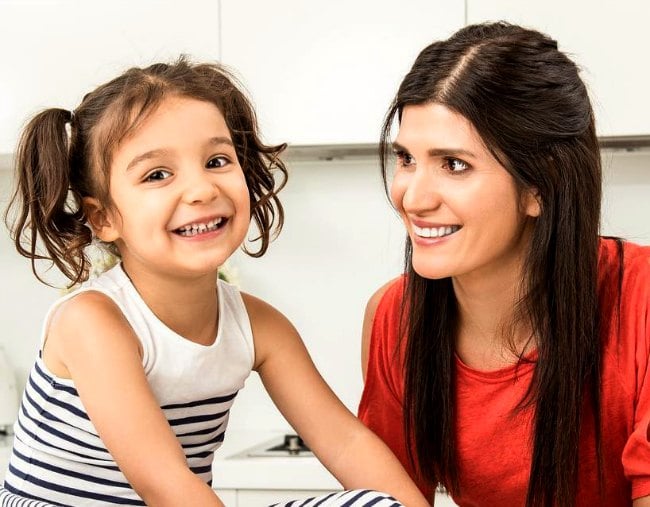 Children learn attitudes to food and their bodies from their parents and caregivers every day, so it goes without saying that passing on a fear of gaining weight can negatively impact a child's body image and their relationship with food.
It's for this reason that I always encourage families that I meet in my workshops to learn how to speak positively to their little ones about food, as well as body image. I am so passionate about this topic that it is also something that I go into detail around in my book "Wholesome Child: A Complete Nutrition Guide and Cookbook" (along with a clinical psychologist's perspective on the matter).
The most important thing I learned when I helped develop MEND, a programme to empower overweight and obese children and their parents, is that improving a family's health takes more than simply swapping out junk food for healthier options and enrolling in extra physical activities. It also involves changing ingrained unhealthy behaviours and attitudes towards food for healthier ones.
It's not just their bodies that are affected when children and adolescents develop unhealthy relationships with food; mental well-being can also be endangered.
Did you know that around four per cent of Australia's population have eating disorders? Females make up around 64 per cent – however the percentage of males is increasing according to Eating Disorders Victoria.
Eating disorders generally develop in adolescence – although there have been cases involving younger children. Furthermore, there are strong links between a child's food issues and their likelihood of developing an eating disorder as an adult.
Food anxiety and disorders like bulimia, anorexia and morbid obesity are complex illnesses that are as much psychological as they are physiological, so there is no magic list to prevent them. However, as parents we have a crucial role to play in setting our kids up for a healthy life.