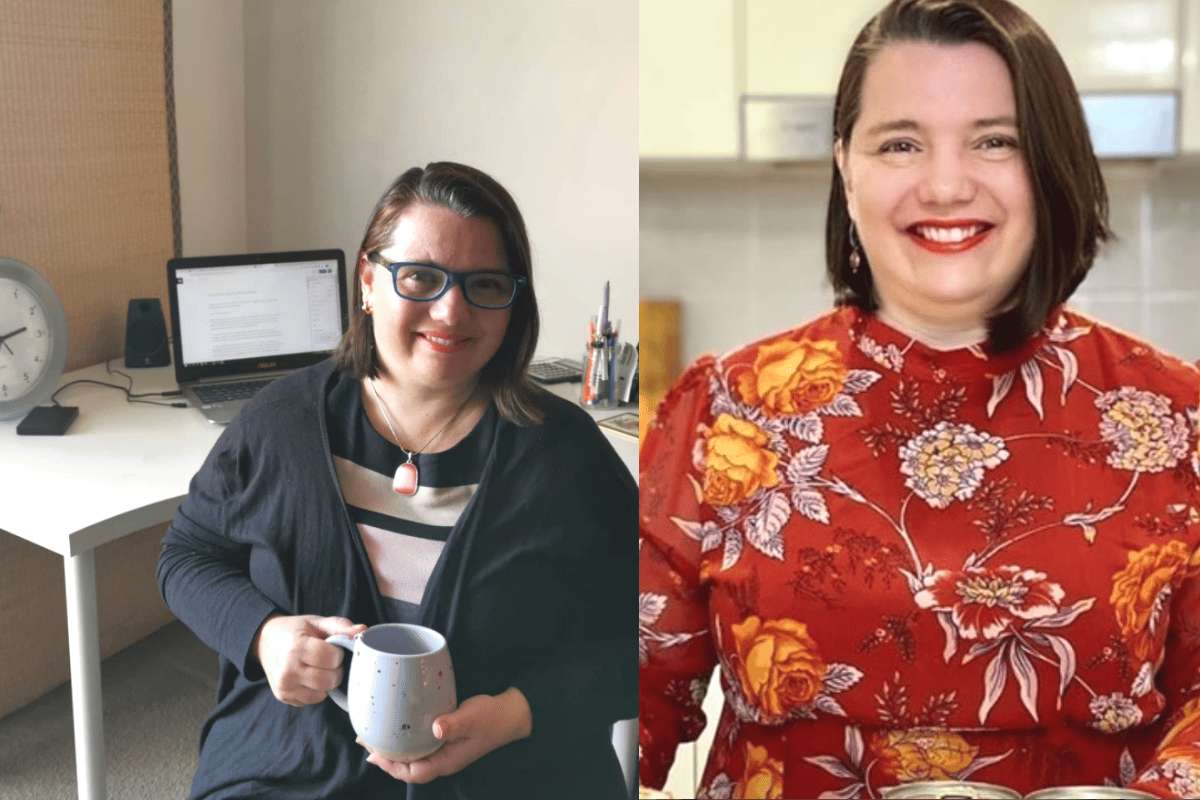 Content warning: This post deals with domestic violence and could be triggering for some readers.
Serina Bird has experienced a lot in her almost 50 years.
Not too long ago, she was riding the career wave in a high-flying posting across Asia as a diplomat. To any onlooker, Serina's life looked glamorous - she was a successful and smart woman, married with two children. But behind closed doors, things were far from perfect. Serina was a victim-survivor of domestic violence.
When Serina left her abusive marriage, she struggled financially. Determined to find financial independence, Serina had to be frugal. And that frugality led her to be able to retire in her late 40s.
"Frugality was initially a means for me achieving autonomy and independence. Now I'm not in a position where I have to be frugal - but it has become a way of life for me," Serina told Mamamia.
Watch: 4 money hacks that don't cut out your daily cup of coffee! Post continues below.
In the early days and raised in a well-to-do family, Serina knew she wanted to be a diplomat. And after her studies, Serina achieved that dream. But it was an overwhelming start.