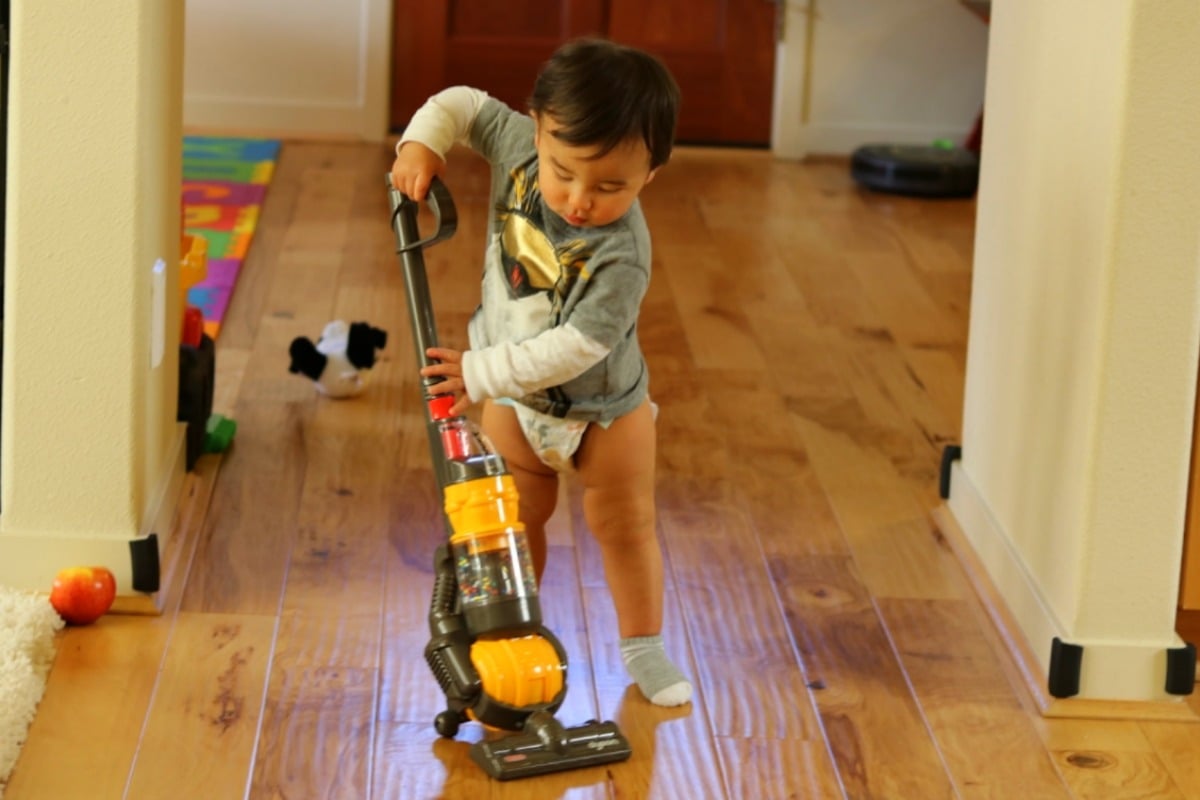 Most parents are believers in their kids contributing to the running of the household. They set chores, and they expect the kids will do what they can to help.
It's all great in theory – but it often ends in a either a Battle Royale, or a costly rewards system.
Now, it seems that battle is not entirely lost as parents have discovered a vacuum cleaner that is a toy – but works as a real vacuum cleaner. So, you know, the kids can be fooled into thinking they're playing, but they're actually helping you with the housework.
But wait, there's more.
It's not just any vacuum. It's made by top vacuum brand, Dyson.
Yet…it doesn't cost anywhere near what an expensive Dyson cleaner costs. Prices vary, but it can be found for under $70 AUD. Yes, you read that right.
Behold: the Cadson Dyson Ball Toy Vacuum.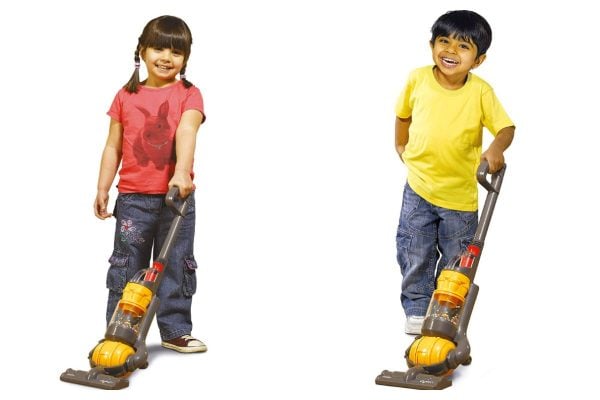 Modelled on a full-size Dyson, when the suction on the toy is switched on, it is capable of collecting small paper items such as confetti.
Just imagine your cherub opening this on Christmas morning...and then vacuuming up their own wrapping paper debris.
What bliss. A Christmas miracle.
The Cadson cleaner can be found on Amazon. Prices and delivery to Australia varies, but it seems one site that does have the product in stock, and does definitely deliver to Australia, is Pottery Barn Kids, where the toy can be bought for $66.75.