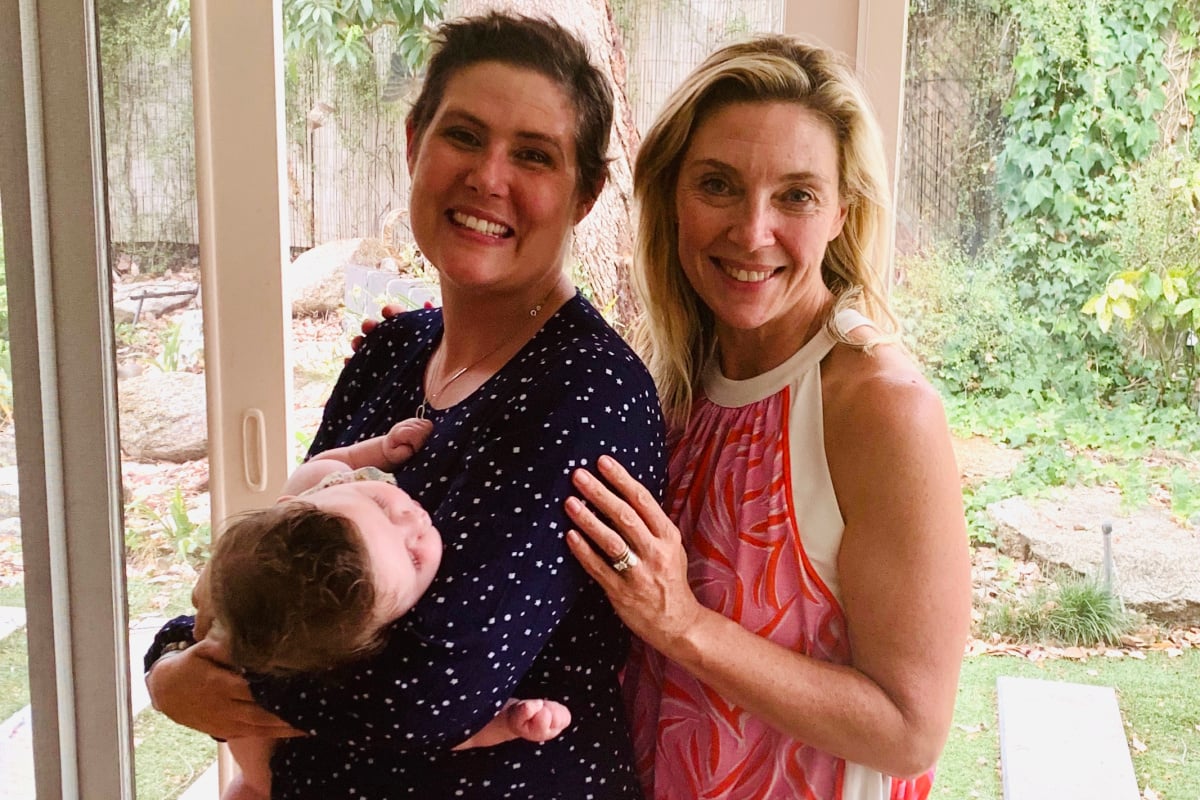 My lipstick is melting and there's a fly in my tea.
At this very moment, my lipstick is melting. I can't actually see it but I know it's happening. The image of 'Love that Red' losing its perfect shape is crystal clear in my mind and it makes me smile.
That lipstick is resting next to my friend Jules and at this moment she is being cremated. What mess! She would think it was funny and so would others if it wasn't so damn sad.
Watch: Here's how to check your breasts. Post continues below.

Her husband Joel, their 20-month-old daughter Rory, her father and sister are among a handful of people allowed at the short service.
Many, many, others in different parts of Australia and the world are waiting for their clocks to turn 11.45am so they can be part of a silent, collective goodbye.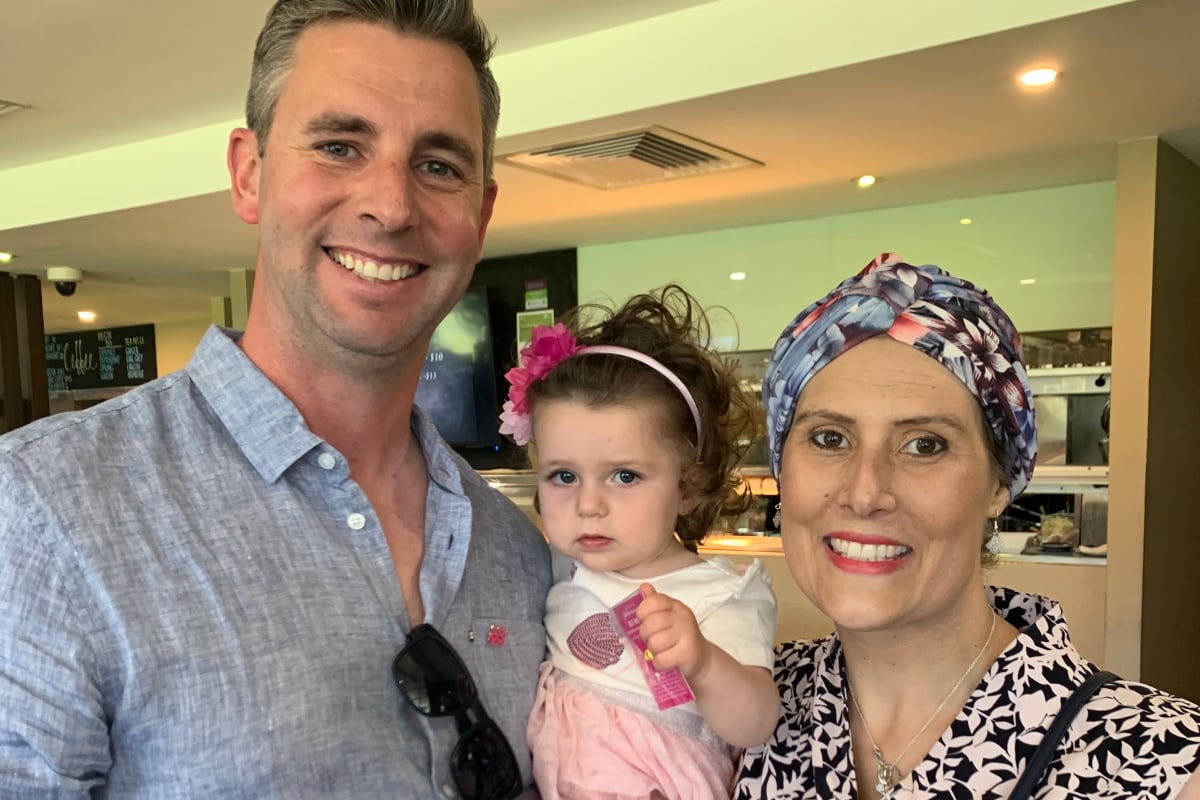 The COVID-style funeral didn't bother Jules; she was more interested in fast-forwarding to a party for all her friends but that will have to wait.
She knew she was never going to be part of the world when it emerges from COVID-19. As lockdown measures were enforced to protect populations, she knew nothing would save her and it had nothing to do with the coronavirus – she had triple-negative, metastatic breast cancer and was in palliative care.