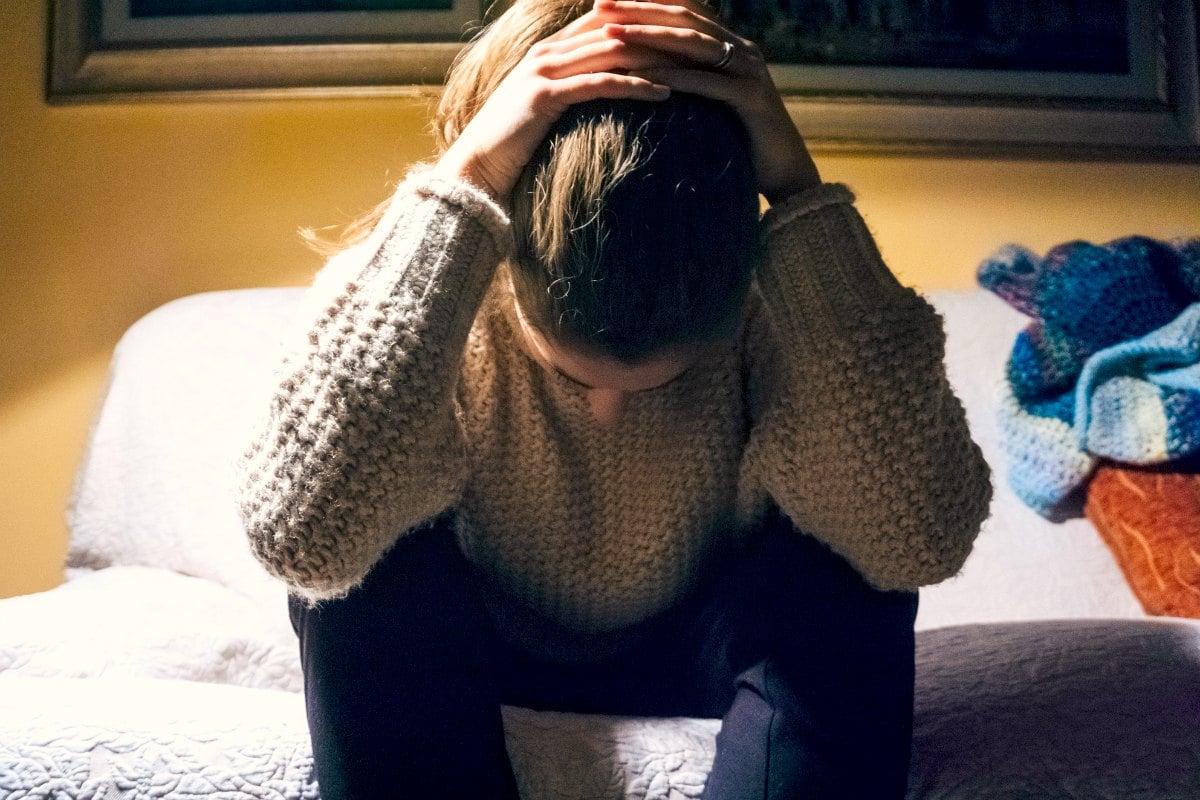 CONTENT WARNING: This post contains mentions of drug use and child loss, and may be triggering to some readers.
This week, I discovered my daughter takes drugs.
She's run hot and cold – nice and nasty – for almost two years now. "It's not surprising after everything she's been through," people tell me, with sympathy. The family doctor, friends, my counsellor. Even her counsellor said it when I rang to divulge my suspicions. Yes I rang her counsellor and told her my observations. It's unorthodox I know, but unless a counsellor knows everything, aren't the sessions useless? My money may as well be rolled and smoked. Oh! Now that is funny.
Ten years ago my 30 year old step-son Max died of a drug overdose. We've all worked so hard to honour him for the wonderful, clever, funny man he was. We pull together like real families do.
Eight years ago, my two daughters' biological father estranged himself from them. We've all worked so hard to convince their hearts it wasn't their fault. We talk openly and lovingly like real parents do.
Four years ago, my daughters finally encouraged their biological father to see them. We've all worked so hard to be happy about that, just like separated families are supposed to do.
Three years ago, my daughters' biological father lost a battle against lung cancer. We've all worked to mourn him respectfully and forget the horror and pain he caused the girls. We cuddle and soothe as humans do.
Two years ago, my daughter was sexually assaulted by her 'friend' behind a nightclub. We've all fought for justice and healing. We failed dismally, just like so many victims do.
Last week we guessed her 'shady ways' might be weed, alcohol or even pills. Agreeing we won't be choosing a coffin for another child of ours, my husband and I vowed to do everything differently – starting now.
Then we found out my 20 year-old daughter smokes crack.
This week, I discovered my daughter is in this on her own.
Her wonderful, snitchy friend told us everything she knew. Her 'workmates' were the dealers. They befriended her and gave her the first two hits for free. 'Crack Sales 101'.
Despite studying health science at University and working in casual jobs since she was 17, it's clear our daughter is living her second life in the shadows.
So her step-dad and I went to our family doctor where we learnt the rules.
1. Do not give an addict cash. We can buy food, petrol or pay the rent, but under no circumstances can we give money– even if she's worked for it.
2. Love. Always love. Reach out through social media, in person and on the phone. No judgement, only love. We've done this before. By the time Max died, if he knew nothing else, he knew we loved him to the ends of the earth.
3. Call Family Drug Support, as often as we want to. Check! That number is on 'speed' dial now (excuse my pun. Irony helps when I'm angry).
4. Bring her into the family circle and tell her we know about her poor choices – no secrets. Offer support and be there when she needs us.