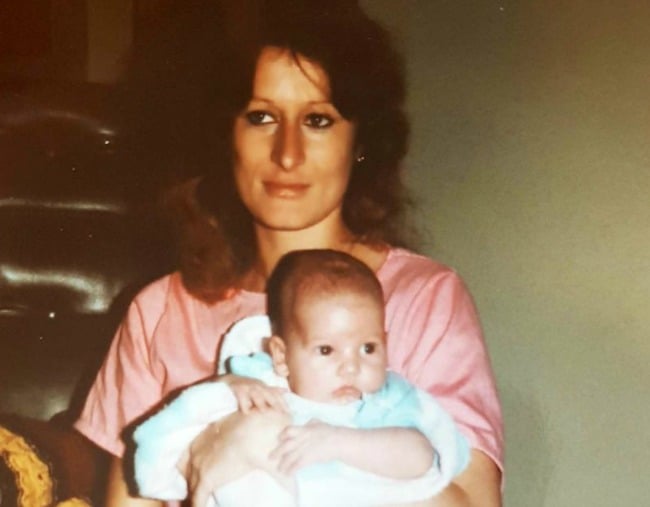 When Kel Wilkinson decided to pack up her things two weeks ago and drive the 4000km from her hometown in Western Australia all the way to Sydney, she didn't think twice.
Her son, living on the streets in a city on the other side of the country, was in danger. And the only way the Margaret River mother-of-three could find to bring him back safely was by car.
Kel, 60, tells Mamamia she had not spoken to her 33-year-old son Nelson since December. She says her middle child, who at the time was in Perth, had plunged into the clutches of a dangerous addiction to drugs, including methamphetamine and flakka, and it had spiralled out of control. The pair had been locking horns before he vanished.
"Once I did know about his drug use, I went off my head and kicked up a stink," she says.
"Then he disappeared because I was hounding him to do something about it."
When he stopped replying to any of her attempts to contact him, Kel panicked. She had no idea how he was, let alone where. She says she spent months working furiously to try to locate him, pushing people for information. Then finally, in June, an old "mate" of Nelson's helped her narrow the net: he'd been taken to Sydney several months back.
This revelation kicked Kel's search into gear. She spent two weeks emailing and calling local police in Sydney as well as men's shelters, pressing for any information she could get. Her son, she eventually learned, had been spotted recently in Kings Cross by police.
"My last week in Margaret River I was barely sleeping or eating… I knew my son was in trouble," she says.
"I started getting a really bad gut instinct, I could feel his despair and loneliness, it was overwhelming… I could feel him slipping away."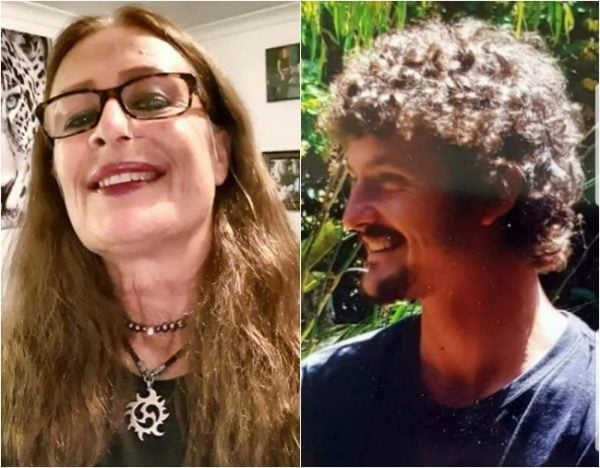 Unable to face waiting any longer, she hit the road on Wednesday afternoon, July 4, with her dog Shyla. It was four days earlier than planned - but with the support of her local community members, who agreed to look after her cats, take care of her designated driver business, and even help fundraise, she could take off.
She considered flying, but says there was a high risk he wouldn't be able to board a plane.
"I knew if I went by car I stood a better chance of finding him and bringing him home, one way or another."
Kel says she stopped only to go to the bathroom, to shower and to fuel up. When she needed rest, she slept on a mattress in the back of her station wagon.
"I drove and I drove until I couldn't drive anymore," she says.
"I was exhausted but I was desperate."
Three days later, on Saturday evening, she made it to Sydney. Incredibly, it would take her just seven hours of intensive searching to find her boy.
Her first stop was the Woolloomooloo police station and a nearby soup van. She immediately began handing out flyers she'd prepared and canvassing cops, volunteers and those living rough.
She says she then made her way to Kings Cross, and marched the pavement for hours with Shyla, calling out his name.
Then, at 1am, she saw the silhouette of a lone, hunched figure and knew right away: it was Nelson.
"I saw him from the other side of the road and knew it was him from the way he was walking," she says.
"I called out to him... He was rocking and doing weird movements, so I crossed the street. I hadn't seen his face yet, but I just touched him on the arm gently and said, 'Nels, look at me, it's mum'.
"He turned to look at me and I put my arms around him."
She says his condition was "horrendous" and "frightening", and she was devastated to see her boy so dishevelled. He was starving, had no phone, and had no sleeping bag nor warm clothes to combat the biting winter temperatures.
"His body looked like it was eating itself," she says.
"I could have just broken down on the spot in tears, I was emotionally wrecked, but I couldn't let him see me like that."
She eventually convinced him to get into the car with her, but she felt "terrified" throughout their journey out of Sydney. Her son, she says, was in an uncontrollable, drug-induced state.
"There was no emotion in his eyes," she says.
"I was trying to keep my son calm but he was off his rocker."
Her plan up until then had been straightforward: find Nelson, get him in the car, drive him out of Sydney. Now, she needed professional help.
"I couldn't travel with him much further in his current state," she says.
They wound up in Goulburn in NSW's south early on the morning of July 8, where she rushed him to the local hospital. He has been there ever since, going through the withdrawal phase of his recovery.
She says doctors told her Nelson's life would have been in grave danger had it been another two days.
For now, Kel's entire life is on hold. She says she doesn't know how long they will be in Goulburn for, with doctors only willing to discharge Nelson when he is well enough to safely travel in her care by car back to WA.
She says she and Shyla have been generously offered a room to stay in by a local woman she met at the dog park.
"Disgusted" by the drugs crisis afflicting millions of Australians, Kel says she hopes she can help raise awareness of the issue. Figures from the National Drug Strategy Household Survey found that in 2016, around 3.1 million Australians reported using an illicit drug.
"I am up in arms about this, I am going to make a difference. I will be relentless," she says.
But above all, Kel hopes her story helps other people who are dealing with a loved one with a drug dependency.
"I hope this helps and saves somebody else," she says.
Kel feels endlessly grateful for all the support she has received - everyone from her Margaret River community to the homeless with whom she made deep connections with while in Sydney.
But for anyone looking in, it is little wonder that she has been heaped with so much help - because what we are witnessing is one the rawest, most natural of human instincts in action: a mother's undying love for her child. And it's difficult not to get behind that.
It's only the beginning of Nelson's recovery and it will be challenging. But with a mother like Kel, he's got the best start possible.
If this story brought up any urgent issues for you, you can ring Family Drug Support on 1300 368 186, Beyond Blue on 1300 224 36, or Lifeline on 13 11 14.
To visit the GoFundMe created for Kel Wilkinson, click here.
You can follow Sophie Aubrey on Twitter.