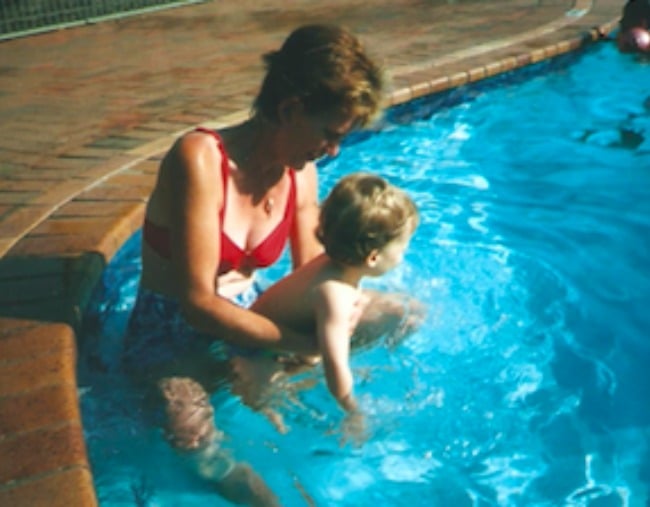 Rustie Lassam compares addiction to having your head held under water. Every single movement your body makes, every single thought you have, is for one purpose: to gasp for air. Only, with addiction, the air is a poison.
"There's no logic or sense. You just have to have it," she says.
Ms Lassam, 56, is speaking from experience. For 30 years, she was ravaged by addiction. Not to the illicit drugs that dominate news headlines such as heroin or ice, but to medications we are routinely prescribed by doctors. And most crushingly for the Victorian mum, it also harmed her son when he just a newborn.
Her struggle is one that similarly touches many Australians – and a growing number of them. The Australian Institute of Health and Welfare's National Drug Strategy Household Survey found in 2016, about one million Australians (4.8 per cent) aged older than 13 were misusing a pharmaceutical drug in the previous 12 months. In 2007, this figure was 3.7 per cent.
Prescription drugs are also killing more Australians than illicit drugs. Of the nation's 1808 drug-induced deaths in 2016, benzodiazepines were identified in 663 and opioids (which includes prescription painkillers such as codeine and oxycodone) were present in 550. Alarmingly, this marks a rise of 168 per cent and 127 per cent respectively since 2006.
But ask our citizens what substance they think is responsible for drug-induced deaths, less than two per cent will say painkillers. And this needs to change.
* * * * * *
Most addictions to pharmaceutical drugs start the same way: with a niggling health issue that results in a trip to the doctor.
Ms Lassam, who is sharing her story as part of ScriptWise's first national prescription medication dependence awareness week, had been living the life of an regular 15-year-old when she first began to suffer a pain that spanned from her lower back down to her right leg.
After health professionals tried a mix of treatments, she was prescribed the relaxant Valium, a benzodiazepine, and painkiller Panadeine Forte, which contains the opiate codeine.
"The thing that worked the best and quickest was a pill," she tells Mamamia.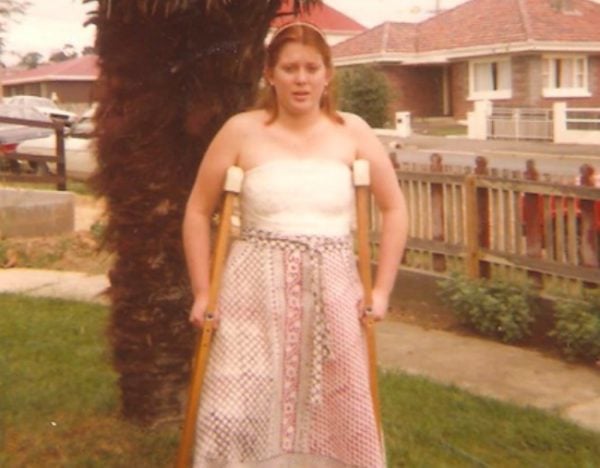 As her pain worsened, her dependency quickly tightened its grip, and she found herself regularly traipsing from doctor to doctor, doing whatever she could to get her hands on the pharmaceutical drugs. Ms Lassam never realised her dependency could be deadly, she didn't know medication from a doctor could kill.
"I developed manipulative behaviours to make sure my body got what I thought it needed to function," she says. "I was living without a soul."
Ms Lassam, who has a pain disorder of the spinal cord named arachnoiditis, would go "doctor shopping", telling GPs what she thought they wanted to hear to get the prescription she craved. She'd crush up Panadol into her own vomit to convince pharmacists she'd thrown up and needed a replacement tray of pills. She'd buy pharmaceuticals from strangers and, at times, met people in public toilets to buy their methadone.
At the height of her addiction, she says she was crushing up pills and injecting them straight into her legs with blunt needles. She ended up getting abscesses which required surgery to be removed.
But nothing could compare to the heartache she felt when she was becoming a mother for the first time at age 39. This baby was her miracle, as she'd never managed to conceive before. But she was also "riddled with guilt".
"It's supposed to be the most joyous time when you have a baby, and it was my most difficult," she says.
"In my quiet moments when the baby was growing in my tummy, I apologised to him constantly, crying. It hurts to talk about.
"I wasn't just sitting there eating broccoli. I was taking all this stuff and he was swimming in it.
"Even as a little baby in his cot, I would apologise to him while he was sleeping. It was the worst."
Ms Lassam says her son was born addicted to prescription drugs. And it wasn't until he was about six weeks old she realised she was also feeding his addiction through her breast milk.
"I noticed when I took more Valium, he would sleep better. That really concerned me, so I stopped breastfeeding... And that's when he started having withdrawals."
For two weeks, her son suffered from intense withdrawal symptoms. She says she'll never forget her exhausted, anguished baby boy's high-pitch screams.
"It's not something I would wish on anyone."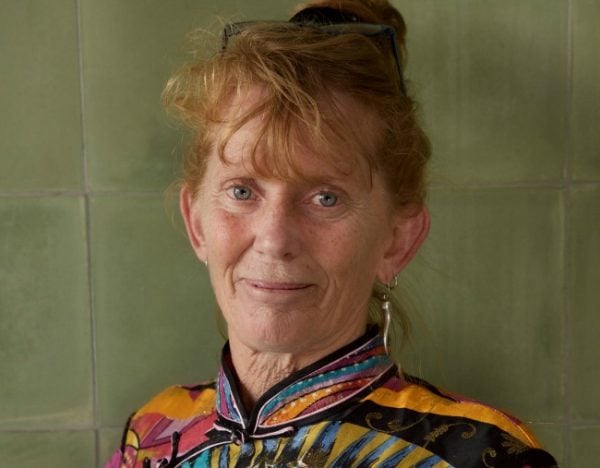 After several unsuccessful attempts to stop abusing pharmaceuticals, it was a GP she met 10 years ago while trying to doctor shop who finally rebuffed her demands and put her on the road to recovery.
"He refused to prescribe what I wanted. He made sure I was covered for my pain and for withdrawals, but wouldn't give me the list of things I wanted," she says.
This GP also introduced her to addiction expert Professor John Currie, who enrolled her in a three-month program that had her go cold turkey on benzodiazepines. Miraculously, it worked, and she hasn't touched the drug since. She still takes opioids to treat her chronic back pain, but only as prescribed.
Ms Lassam now lives a happy life in Gippsland with her healthy son, but she wishes she says she would have struggled to beat her dependency if it weren't for the support network around her: her parents, her then-partner, her friends, health professionals and fellow members of Narcotics Anonymous. It's why she is pushing for greater public awareness and understanding of the issue.
"My experience is I needed other people and needed them to understand," she says.
She feels the stigma in the community around pharmaceutical abuse led her to isolate herself and keep silent about her dependency for too many years. It took many Narcotics Anonymous meetings to begin to feel comfortable talking about her problem with her loved ones.
* * * * * *
Like Ms Lassam, ScriptWise chief executive Bee Mohamed says Australia has a "massive gap" in understanding dependency on pharmaceuticals, particularly when compared to other drugs, and her goal is to raise its presence in public discourse to match its high prevalence.
"The main reason people are dying is that it's a very hidden epidemic," Ms Mohamed tells Mamamia.
Ms Mohamed says that every day, there are affected Australians who never knew how addictive prescription medication is, don't recognise they are dependent and don't know what treatments are available or how to talk to family members.
"We need to put the stories out there so people recognise it as an issue and begin to feel comfortable talking about it," she says.
It's why Ms Mohamed is pleased to see the subject - particularly opioids - beginning to make its way increasingly into the news. In the US, President Donald Trump last year declared opioid abuse a public health emergency.
Closer to home in New South Wales, a coronial inquest has been examining the rise of opiate addiction. The inquiry is looking specifically into six opioid-induced deaths that occurred in May 2016, as a "snapshot" of the national problem. This is because the number of Australian deaths caused by opiate abuse has risen by almost two-thirds between 2011-2015 compared to the previous decade. And the number of deaths relating to prescription opioids are more than double those caused by heroin overdoses.
Ms Mohamed says accidental overdoses with pharmaceutical drugs usually occur when someone is over-prescribed, or when they mix with other medications and alcohol.
Experts in the field have long been calling for the Federal Government to introduce a real-time prescription monitoring system so health professionals - including GPs and pharmacists - can easily track what medications a patient is taking and prevent "doctor shopping".
Ms Mohamed says such software has been established in the US and in Canada.
"The frustrating thing for us is knowing there is software available out there, but the government's interest is with preventing illicit drug use and diverting resources to that," Ms Mohamed says.
"I don't understand the lack of political will to address the issue. It's disheartening to see how slowly things are moving, while overdose deaths are only rising. But it's getting to a point the government can't ignore it any longer."
Live prescription monitoring has been promised by the Federal Government since 2010, but has yet to be introduced.
Earlier this month, a Federal Health Department spokeswoman told the ABC the Commonwealth Government was working to make a national system available by the end of the year, but that it was dependent on states and territories, and their technology.
The stalling has led some states and territories - Victoria, Tasmania and the ACT - to get moving on their own. But their software will still need to be integrated to prevent interstate doctor hopping.
Another measure Ms Mohamed is calling for is for GPs to be better trained in dealing with patients, so they can pinpoint whether someone is using medication for pain or is developing a dependency - and if it's the latter, how to handle it effectively and sensitively.
In the meantime, she hopes Australians are better equipped to recognise the dangers of some prescription medication. Ms Mohamed says the biggest red flag that someone is developing a dependency is when they start to fixate on the medication and the next time they'll be taking it.
"It means the medication is starting to consume your life... The moment you start thinking about the medication rather than what it's for, that's when you know you need to seek help."
* * * * * *
Today, Rustie Lassam counts her lucky stars when she sees that deaths caused by prescription drugs are so sharply growing.
"All of these medications serve their purpose. We'd die without them. But we're dying with them, too," she says.
Ms Lassam says quitting benzodiazepine allowed her to become far more emotionally present for her son. She says he is now an "awesome" 17-year-old who excels at school and sport.
"My son was nine last time I had Valium, and life is so brilliant without it," she says.
If there's one takeaway message from her story, she says she wants it to be this: "There's a way out. There is treatment to help you. And once you're out, it's awesome."
For more information on pharmaceutcal misuse and treatments, please visit ScriptWise. There are also many resources on the Alcohol and Drug Foundation website.  
If this story brought up any urgent issues for you, you can ring Family Drug Support on 1300 368 186, Beyond Blue on 1300 224 36, or Lifeline on 13 11 14.