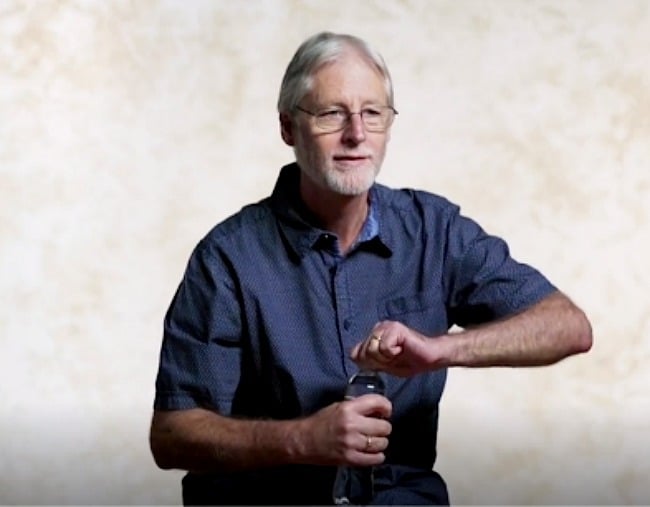 Warning: This article contains details of child sexual abuse and suicide.
When ABC viewers settled in to watch Wednesday night's You Can't Ask That, they knew it would be difficult viewing. But they didn't know just how heartbreaking things would become.
Sexual assault was the theme of this week's episode of the popular show, which sees regular Australians answer tough questions on difficult subjects.
Dr Stuart Kidd, a 60-year-old child sexual abuse survivor from the Blue Mountains, was among those to share his story. And tragically, it has emerged that he took his own life two months before the episode went to air.
Dr Stuart Kidd on You Can't Ask That. Post continues after video.
A statement released by the ABC said the interview with the retired orthopaedic surgeon, during which he shared deeply personal insights into the long-term trauma of repeated childhood sexual abuse, was filmed in November last year.
The broadcaster shared an email they received from Dr Kidd after he and his wife, Janet, viewed the episode in February before it aired.
"WOW! Gobsmacked. Speechless. Brilliant. A.MAZING!… Janet and I are both so very impressed and very grateful. WHAT a special 'ministry' you guys have of bringing these stories to everyday Aussies…Thank you," it read.