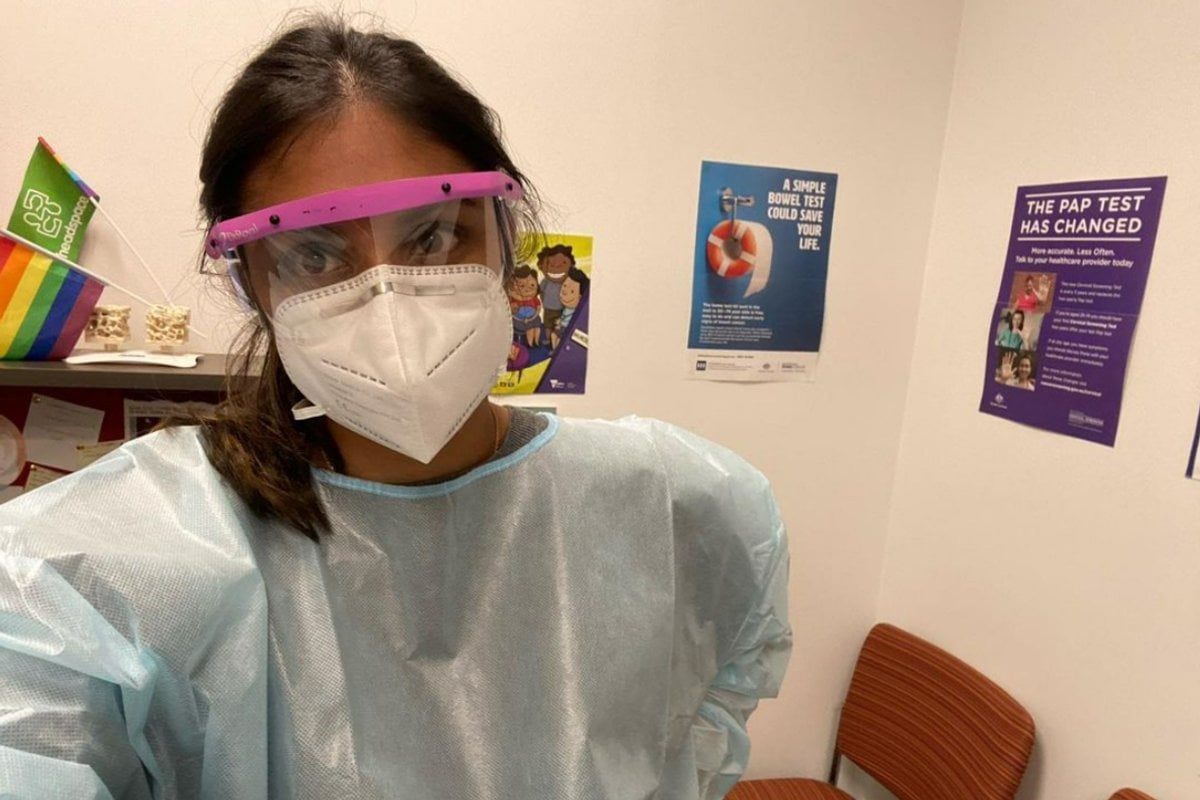 I'm Dr Preeya Alexander, and I'm a Melbourne GP and Priceline Health Expert, working on the frontline as case numbers increase.  
I'm seeing all my normal patients throughout lockdown for their cervical cancer screening tests, sleep issues, mental health concerns such as anxiety and depression, sore knees and headaches (yes, all the normal health issues continue despite the pandemic). 
On top of all that, I'm also one of the many (many) GPs and healthcare professionals vaccinating Australians against COVID-19. 
I spend a lot of my time in the clinic (and on social media) trying to help people break down all the "stuff" out there around COVID-19 vaccination. 
What I want people to know is that vaccines do reduce your risk of getting COVID-19 and if you do contract it (because like most things in life, these vaccines are not 100 per cent effective at protecting from COVID-19 but by golly, they reduce the risk), you have a significantly reduced risk of severe disease, hospitalisation, and death due to COVID-19 after two doses. 
Watch WHO's advice on protecting yourself against COVID-19. Post continues below. 
While vaccination against COVID-19 brings big benefits to the individual, it also has advantages for the community generally – the more of us that are vaccinated the harder it is for COVID-19 to spread, AND we protect the healthcare system, stopping it from becoming inundated and overwhelmed. 
We're so lucky in Australia to have an amazing healthcare system with incredible public hospitals, but I'm terrified of what'll happen to the system if we have high case numbers with a low percentage of the population vaccinated.
Hospital beds are not infinite; we have a set number. The healthcare system in Australia is not invincible – despite the impression it may give.