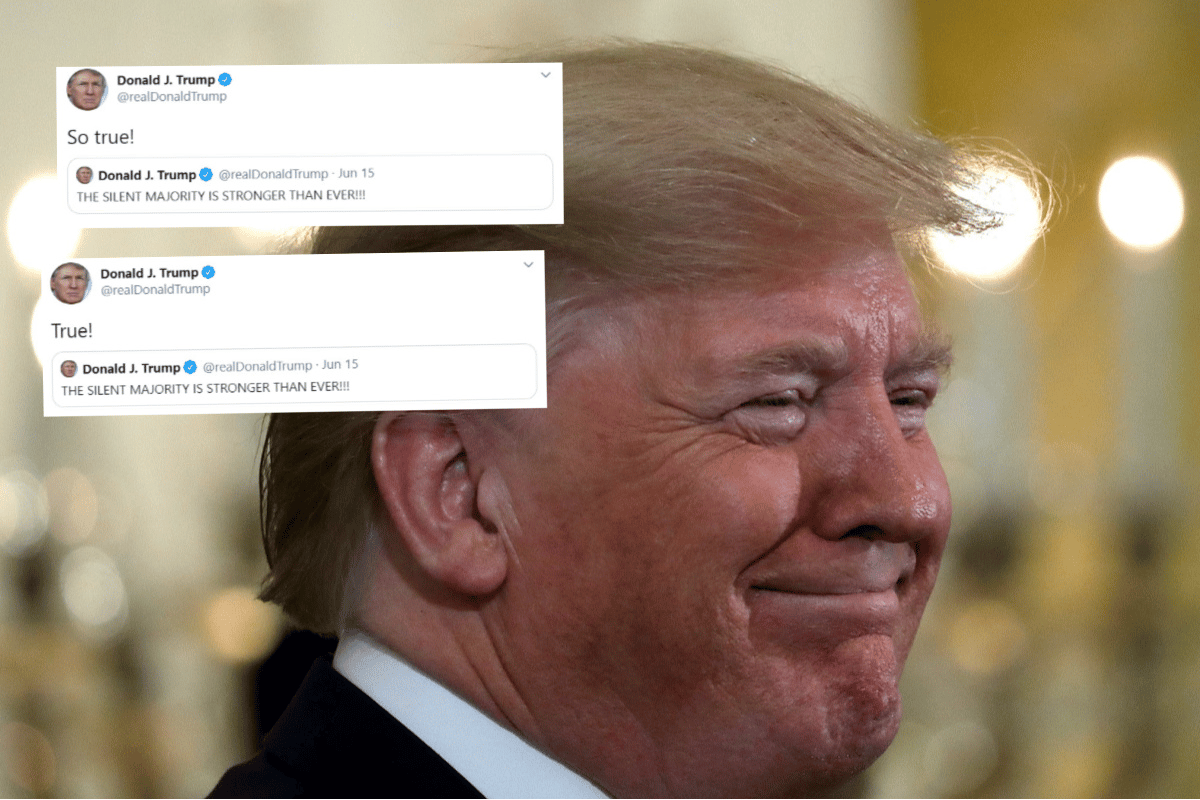 Breaking, non-fake news: Donald Trump agrees very strongly with Donald Trump.
Huge, I mean yuge, surprise. In similar news, Trump, a prolific tweeter who is also President of the United States, might not actually know how to use... Twitter.
On Tuesday afternoon AEST, Trump was on the social media platform because of course he was, firing off pretty standard Trumpian tweets about the "Far Left Fake News Media" and how great America's response to COVID-19 has been. There was also one yelling about "LAW & ORDER", which I agree is a great show. What do you think his favourite version is? The original, or is he more of an SVU guy?
Anyway. It was during Tuesday's tweeting spree that Trump - a guy who once tweeted "covfefe" - did something strange.
He retweeted himself, and also agreed with... himself.
So true! https://t.co/E8Fy0zuKQB

— Donald J. Trump (@realDonaldTrump) June 16, 2020