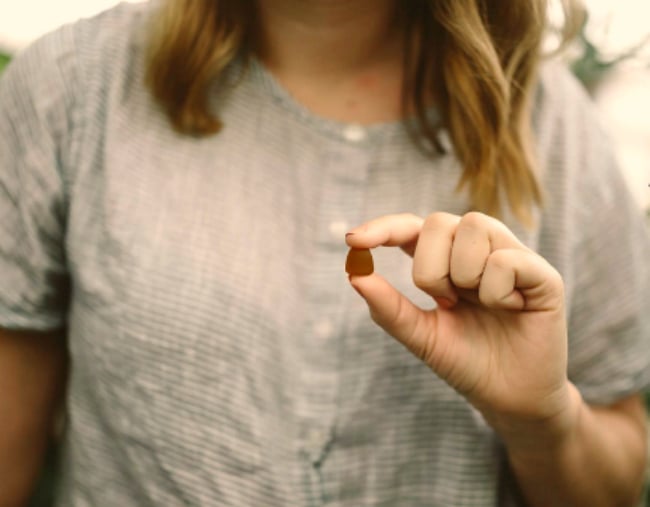 Most of us find applying sunscreen kind of like filling up with petrol – a necessary evil. Because, let's face it, it can be so hard to find the right one.
You know, one that doesn't make your skin break out, doesn't cost as much as a meal at a nice restaurant and doesn't turn your skin whiter than a set of bleached hotel sheets.
So when I read that US company Sundots will be releasing the world's first sun protection in chewable gummy form, I practically leapt for joy.
Someone had finally managed to solve all of the above issues, and make it a delicious snack you only take once a day (or twice in high sun situations, like if you're going to the beach).
And I'm not the only one who's excited – their Indigogo fundraising campaign has raised 520 per cent over the cash they needed, totalling over $104,000USD.
So how exactly do Sundots Sungummies work?
The active ingredient in the gummies they claim helps protect your skin from sun damage is called polypodium leucotomos, which is extracted from a fern native to Central and South America.
According to Sundots, there have been over a dozen human studies that show, when taken every day, the fern "helps to provide all-over protection from sun damage by strengthening your skin cells ability to resist UV harm."
The people behind the gummies have some serious medical chops. Co-founder Dr Emilia Javorsky is a dermatology researcher at Harvard Medical School and was listed in Forbes 30 under 30 in the Healthcare category.