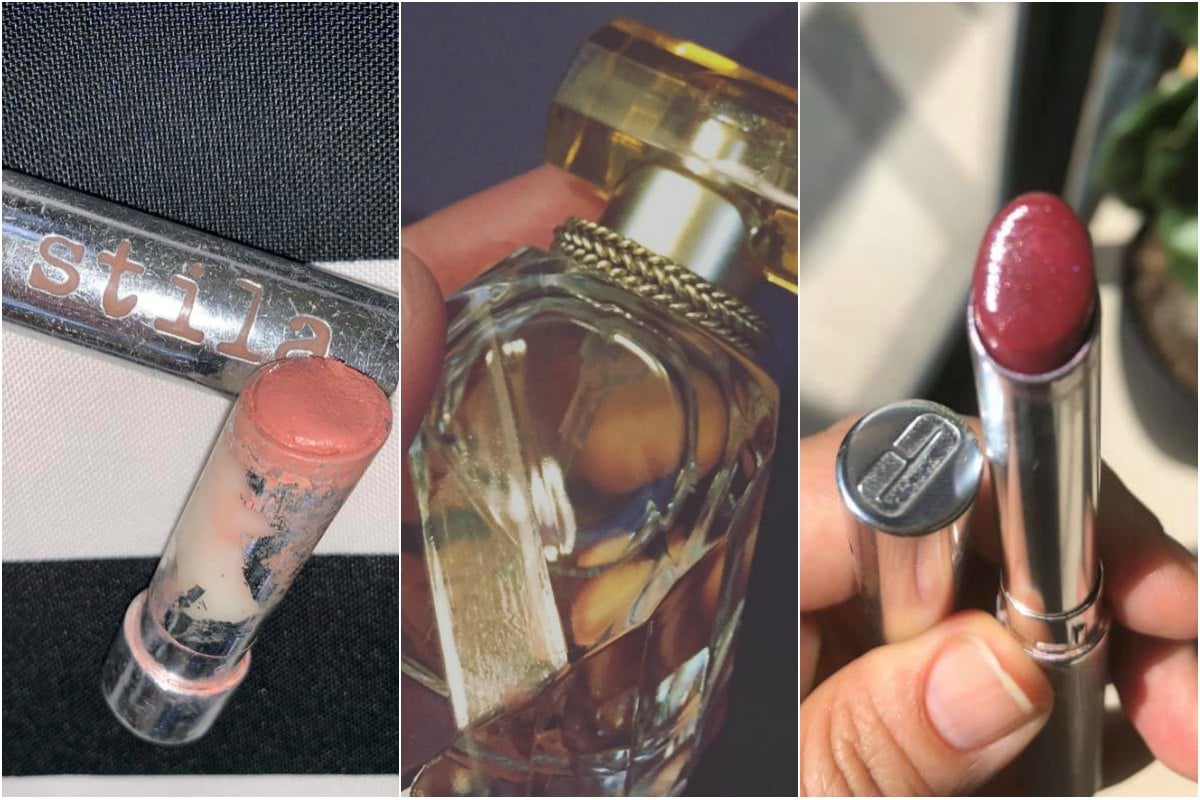 Beauty is a fickle business.
Just when you think you've found 'the one' – be it a lipstick, foundation, or the texturiser that makes your hair sit just right – you can bet it'll be ripped from shelves, and discontinued. If you're lucky, you'll get a few good years together, before you inevitably use up the last dredges of your tried and true staple, attempt to make a repurchase, and realise it's no longer in production.
To use the word 'devastating,' is not an exaggeration.
Mamamia's resident beauty expert, Leigh Campbell takes us into her beauty bag. We're taking notes. Post continues below.
Should this happen to you, there are a few things you can do about it. The brands themselves will be able to help you track down leftover stock, or similar products in the line, while sites like Buy Me Beauty specialise in stocking discontinued beauty products, for dedicated fans just like you. Estee Lauder in the US even have an actual 'Gone But Not Forgotten' program where a team of beauty sleuths will track down your long-gone favourites, and failing that, there's always eBay.
However, eventually you're going to have to accept your fate, let go, and move on.
In honour of our beloved discontinued beauty products, we asked 23 women to share their #gonebutnotforgotten pieces they wish would return to their stash.
Claire – Australis, Forever EDT
"This was the perfume that EVERYONE used (along with your Impulse body spray) when I was in High School.. I really want to smell it again!"