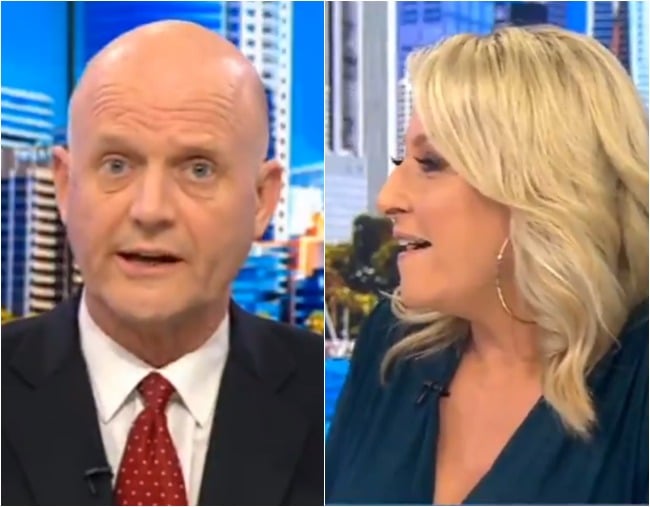 Senator David Leyonhjelm has refused to go back on his offensive remarks – insisting he wouldn't apologise to Angela Bishop for calling her a "b*tch" while sitting across from her Wednesday morning.
After inviting the Liberal Democrats senator onto Studio Ten to discuss his "sexist" slur to the Greens' Sarah Hanson-Young, Bishop asked the NSW man directly why he referred to her as a "bigoted b*tch" on Twitter on Friday.
"Why did you call me a b*tch?"
His delightful response was: "Because you were being one."
Senator Leyonhjelm had first made the remark about the journalist after watching her discuss his widely-condemned suggestion to Hanson-Young that she should "stop shagging men" on Studio Ten last week.
.@AngelaBishop won't even listen to @Joe_Hildebrand explain the misandry. What a bigoted bitch. #ldpau https://t.co/KltzsvsXr4

— David Leyonhjelm (@DavidLeyonhjelm) June 30, 2018
Since then the senator has continued to defend his right to insult people without consequence "free speech".
On Wednesday, however, it looked like he might be apologising to Bishop for his words – before quickly clarifying that he definitely was not.
"I was not guilty of misandry. I defended your right to prosecute your argument. I just took issue with the language you used. So why call me a b*tch?" Bishop asked Senator Leyonhjelm.