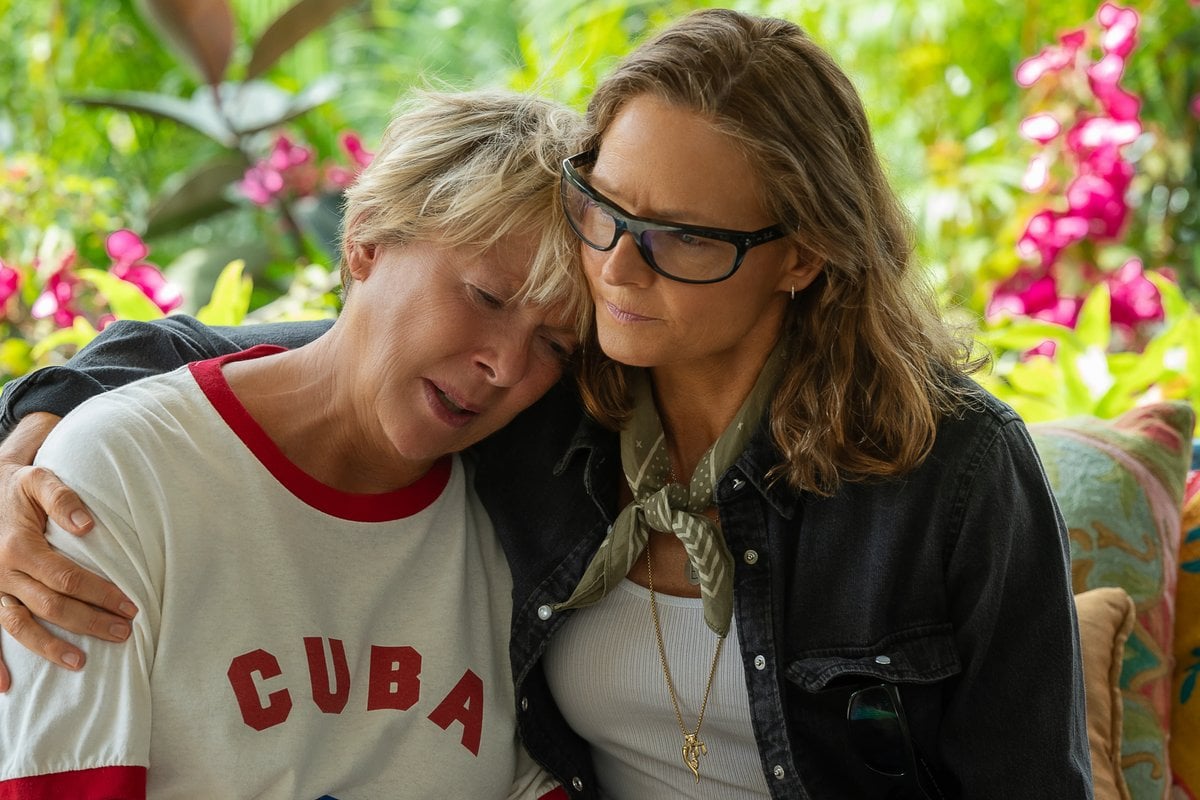 The story of long-distance swimmer Diana Nyad was always destined to be made into a movie.
At the age of 64, she swam through jellyfish and shark-infested waters from Cuba to Florida in 2013.
She did not do this alone. By her side was swimming coach Bonnie Stoll, who is one half of the dynamic sporting duo that's the focus of the Netflix film Nyad.
In the new movie, Annette Bening and Jodie Foster play Diana Nyad and Bonnie Stoll respectively, in two critically acclaimed performances that have already impressed their real-life counterparts.
"The first time I watched it, I honestly thought I was watching myself," Bonnie said in an interview with Digital Spy.
"Jodie is just so down to earth, and just a really cool lady... I didn't have to tell her one thing, I learned things that I do from seeing her on screen. She is just a very observant person."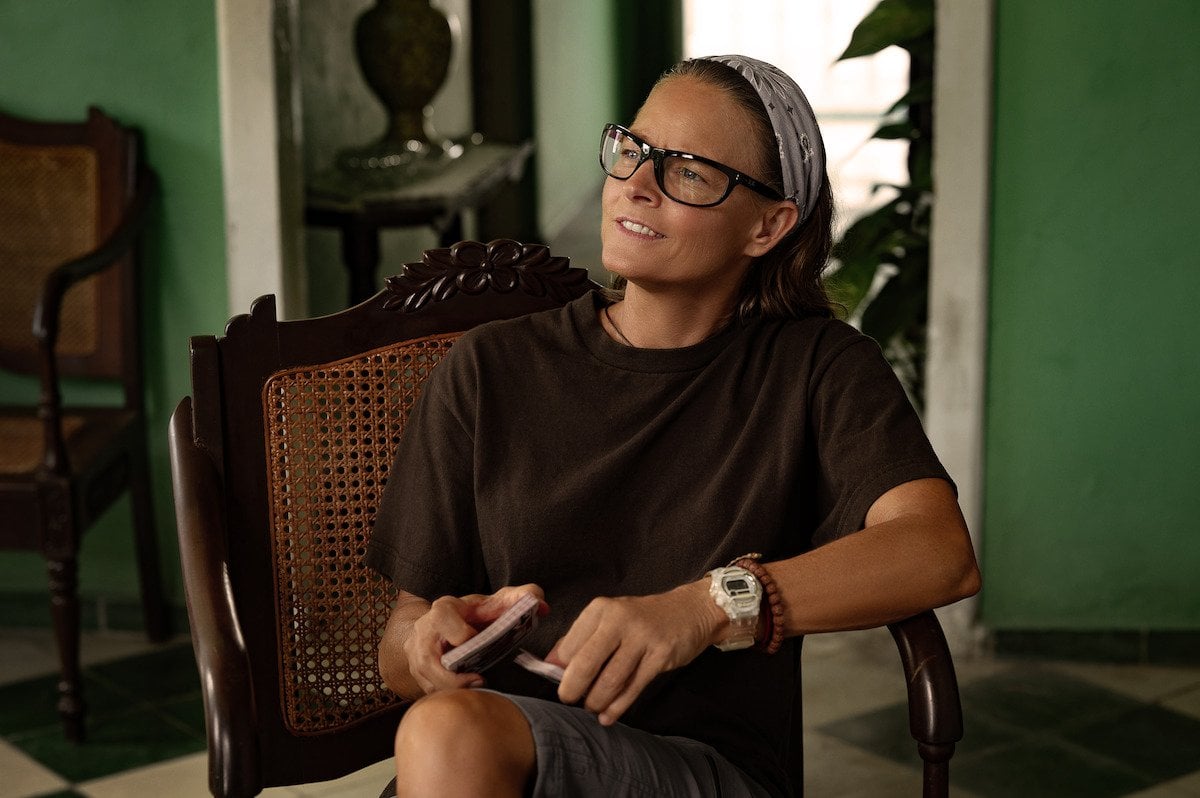 Jodie Foster in NYAD. Image: Netflix.