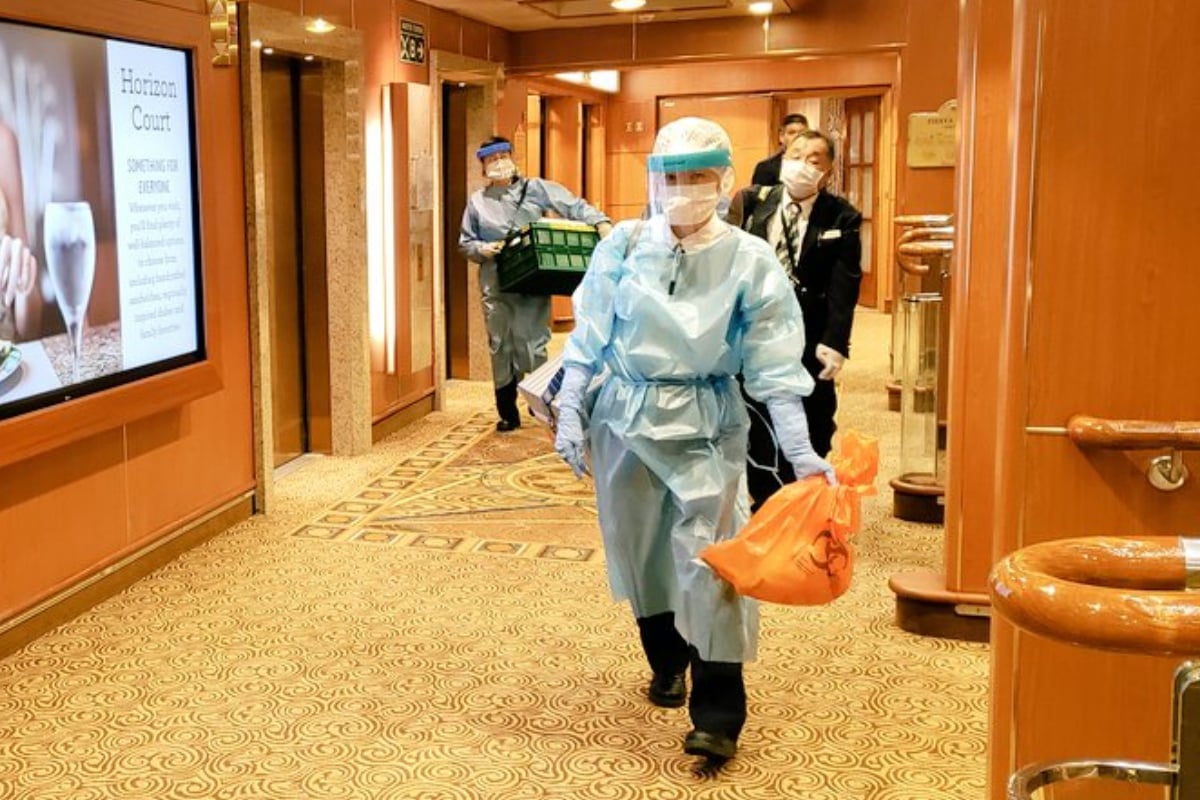 Diamond Princess, the cruise ship currently in mandatory quarantine and docked at Yokohama in Japan, has a total of 61 passengers infected with Novel coronavirus.
Seven of those passengers are Australian. Those who are not infected remain in a two-week quarantine, as they wait to see if symptoms develop.
Here is everything we know about Diamond Princess, and what life is like for those held inside.
Inside the Diamond Princess.
The cruise ship has a total of 3711 people on board, including 223 Australians.
All passengers have been forced to remain in their rooms, in an effort to contain the outbreak.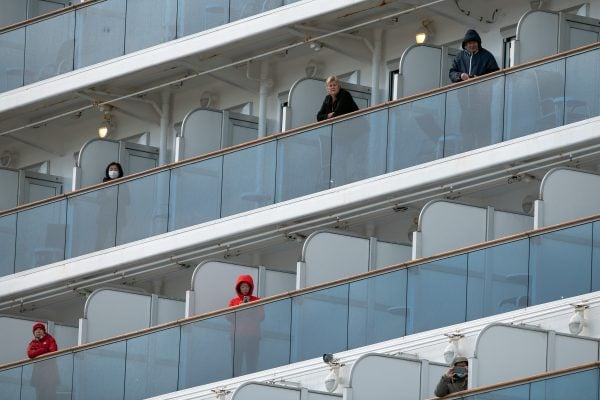 British man David Abel has been documenting his experiences on Facebook, and on Thursday evening, Australian time, said passengers with inside cabins were being allowed to walk on the deck for 1.5 hours under the supervision of Quarantine officers.
"They must stay one metre apart from one another and not make contact or congregate in groups," he wrote.
"It's not going to be a luxury cruise; it's going to be like a floating prison," he said in a video posted to his Facebook.
David Abel further explained the laundry situation, saying: "The Japan authorities will not allow the cruise line to do any laundry. So it's not the ship saying 'we won't do it' - they have been denied that facility through the Japanese health authorities."
The passenger has also shared a number of photos from inside the Diamond Princess.
The rise in the number of infections has worsened the mood for thousands of passengers stuck on the cruise, who are only allowed out for brief periods to breathe fresh air on open decks.
Several had previously said they were longing to get out and see the sky.