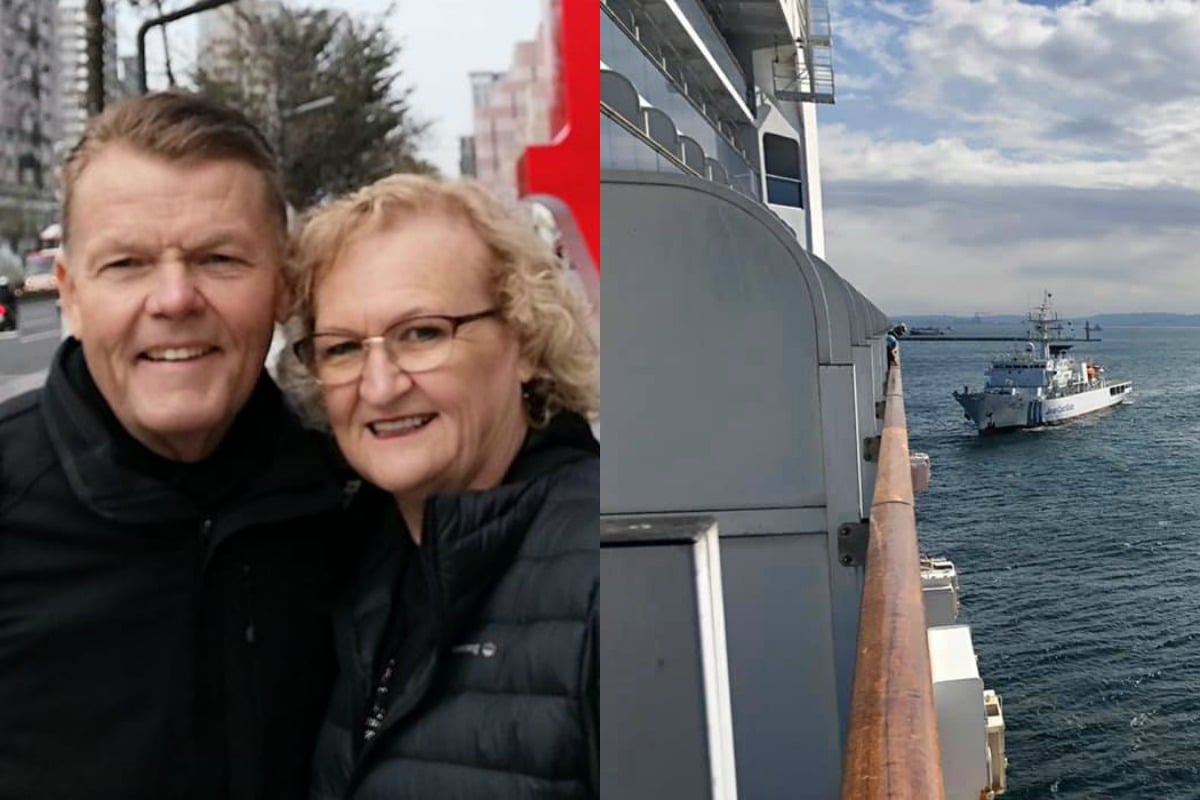 – With AAP.
1. 'We feel for those with no window.' What it's like on the cruise ship quarantined by coronavirus.
Two Australians stuck on a cruise ship following a coronavirus outbreak say they are going "stir crazy".
Queenslanders Coralie and Paul Williamson are two of thousands currently in mandatory quarantine on the Diamond Princess cruise ship, docked at Yokohama in Japan.
Twenty people – including two Australians – on the ship have already been confirmed as having coronavirus, as the rest of the 3700 passengers and crew wait to see if symptoms develop.
Speaking to the ABC, the couple described what it was like on board. They said they were lucky to have a room with a balcony and fresh air, while others were stuck in rooms with no windows.
Broadcasts are made every few hours, but only in English and Japanese, so passengers who don't speak either language have been left in the dark about what is happening.
They are unable to interact with other passengers, meaning their only human contact is with each other and the staff members who delivered food to their rooms.
Food delivery is irregular, though, with breakfast arriving about 10am and dinner after 9pm.
"You can sometimes hear when food is getting delivered that people are getting upset about not having medication and about not getting information," Coralie said.
They had not had fresh food since January 20, but a supply of food was expected to be delivered from Japan on Thursday.
Keeping themselves occupied is taking a bit of creativity.
"We've both got Fitbits so we're trying to get our steps going and doing some stretches and those sorts of physical things, as well as trying to come up with a bit of a routine [for] our entertainment," Paul said.
The couple were rationing their movie stash and had decided to document their experience in lockdown.
They also planned to go on a "long walk on the beach" once they return home to the Sunshine Coast.

British man David Abel has been documenting his experiences on Facebook, and on Thursday evening AEDT said passengers with inside cabins were being allowed to walk on the deck for 1.5 hours under supervision of Quarantine officers.
"They must stay 1 metre apart from one another and not make contact or congregate in groups," he wrote.
Another Queensland couple, Paul and Jacqui Fidrmuc, told AAP they were learning more about the situation from the media than they were from the cruise company.