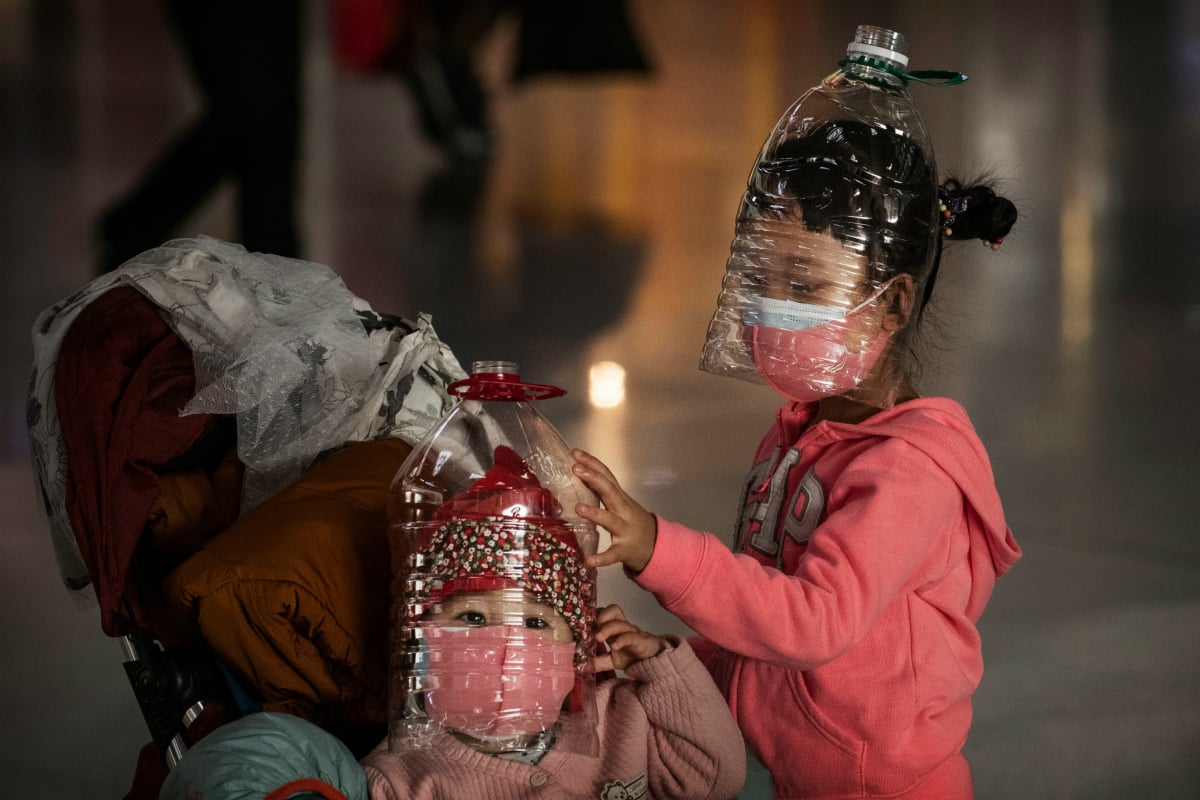 Today, two cases of novel coronavirus have been confirmed in South Australia, taking the national total of confirmed cases to 12.
Last week, the worldwide death toll for the virus was 56.
Today, more than 300 have died.
Six days ago in China, there were just over 2,000 cases of coronavirus infections.
Now, that number has exceeded 13,700, with further confirmed cases not only popping up here in Australia – but in the US, France, Vietnam, Canada, Malaysia, Thailand, Singapore, Japan, South Korea, Nepal and Pakistan.
It was announced this afternoon that a person has died in the Philippines – it was the first death from coronavirus outside China.
On Friday, the World Health Organisation declared the current outbreak of coronavirus to be a 'Public Health Emergency of International Concern'.
Listen: The Quicky covers everything you need to know about coronavirus. Post continues after podcast.
As Mamamia reported last week, coronaviruses are nothing new. They're actually a big family of viruses that occur mostly in animals and are responsible for a number of common illnesses. However, certain strains can mutate, be transmitted to people and then spread person-to-person.
Another example of a human coronavirus was SARS (severe acute respiratory syndrome). SARS originated in China in 2002 and, over the course of several months, spread to two dozen countries, infected at least 8000 people and led to 774 deaths.
This new strain of coronavirus behind the current outbreak is being referred to as 2019-nCoV — or 2019 novel coronavirus.
The first case of novel coronavirus was detected in Wuhan, China, a month ago, with a large seafood market in a central residential district believed to be the primary source.
Here's everything we know about the impact the virus is having on Australians.
Cases here on home soil.
We have had four patients in Victoria, four in New South Wales, two in Queensland, and two in South Australia.
A couple in their 60s from the Chinese city of Wuhan, the epicentre of the outbreak, were visiting family in South Australia when they began to experience symptoms of coronavirus. The couple is understood to have left Wuhan on January 20. Their relative has been tested, with results pending.
Two of the four coronavirus patients in NSW have been discharged from hospital after recovering from the potentially deadly disease. The two men had travelled to Sydney from China in January.
In Victoria, the fourth case of coronavirus was confirmed on Saturday after a woman in her 20s was diagnosed. She is recovering in isolation at her home. A woman in her 40s, a visitor from Hubei Province, is also recovering, currently in a stable condition in Victoria. The other two cases in Victoria come from a man in his 50s who lives in Wuhan, and a Victorian resident in his 60s, who is recovering in his home.
In Queensland, a 42-year-old woman from Wuhan was confirmed to have contracted the virus last Tuesday. A 44-year-old man, also from Wuhan, has also been infected by coronavirus.  Both are recovering the Gold Coast University Hospital.