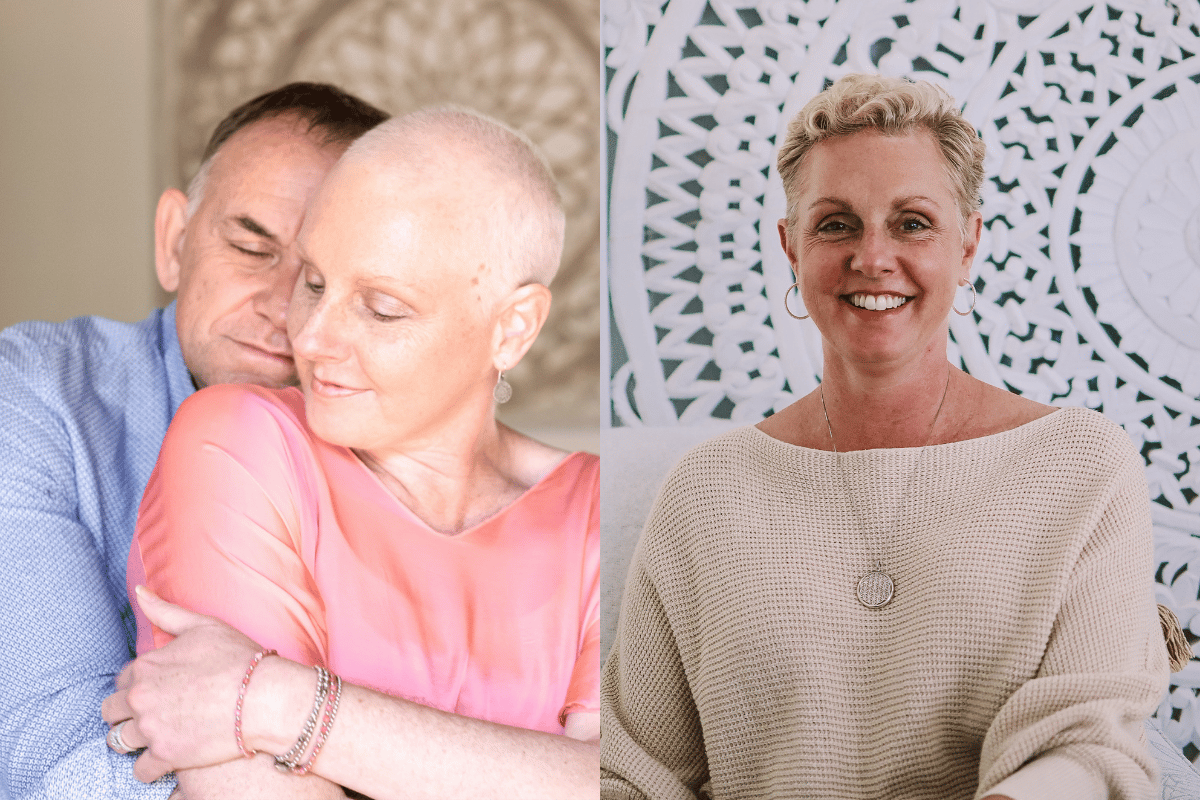 This post discusses sensitive topics and may be triggering for some readers.
I don't think I heard a word after she said, 'You have cancer'.
As my husband and I sat across from my breast surgeon, I'm pretty sure I went straight into shock. The world continued to spin on its axis but it was as though everything around me went blurry and out of focus.
As I reflect back on that day, there are so many things I wish I'd known then. The kind of things you can only glean through experience and time.
Watch this how-to on checking your breasts. Post continues after video. 
I'm fortunate to have come 'out the other side' of cancer, alive but not unscathed.
I would've loved for a woman who had traversed this path before me to somehow infuse her wisdom and learnings into me so I might navigate this bumpy, uncharted territory with a little more ease and grace.
There are a few things I wish I'd known when I was diagnosed with cancer. Here are 12 of them:
1. Stop, breathe, check-in with yourself.
I have been diagnosed with cancer twice. And on both occasions, the surgeon delivered their findings in a clinical, matter-of-fact way like my takeaway order was ready. To her, I was just another patient but for me, I was not accustomed to hearing such words. I can assure you, nothing prepares you for it, and I doubt anything ever could.
When I was diagnosed for the second time, my breast surgeon was very quick to provide her diagnosis and proposed treatment plan. She was keen to conduct a lumpectomy to excise the rogue cancer cells growing in my chest within a matter of days and urged me to meet with an oncologist immediately too.
I was already in a state of shock and horror discovering I had cancer for the second time so the thought of heading straight into surgery and chemotherapy was significantly even more shocking.
I felt like my life was a whirlwind with all the many scans and appointments that now filled my calendar. I felt poked and prodded and at the whim of doctors who were complete strangers to me.