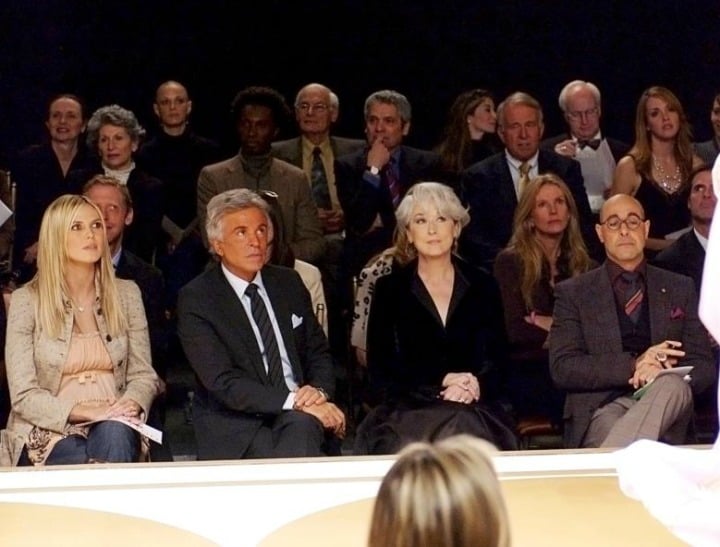 Score (geddit).
The 2006 film Devil Wears Prada is set to be transformed into a stage musical by acclaimed Broadway producer Kevin McCollum – previously responsible for Rent and Avenue Q.
McCollum told The Hollywood Reporter that a partnership with 20th Century Fox will allow him to recreate a number of films into musicals. Starting with the story of a fashion-dunce journalist who becomes co-assistant to an icy fashion magazine editor.
If you haven't already seen the film, starring Anne Hathaway and Meryl Streep, then here's a quick taste of its brilliance:
The original Devil Wears Prada cast haven't yet commented on whether they'll be reprising their roles in song form but considering their collective musical backgrounds, they would probably nail it.
We know that Anne Hathaway can sing from her beautiful efforts as the desperate, put-upon sex worker, Fontine in Les Miserables. And Meryl Streep was in a movie/musical with a pretty bloody awesome name, Mamamia.
If you need a refresher on the cast we've got it covered. Post continues after gallery.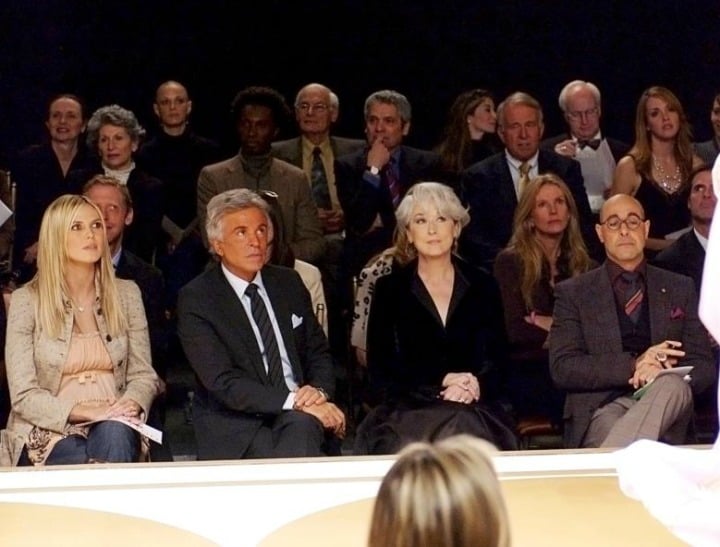 But just in case the original stars of the film aren't keen to get their vocal chords into action (fun sponges), we've done a bit of brainstorming about who might be good alternatives.
Meryl Streep, for one, can do no wrong and if it was up to us she would play the leading role in every movie for the rest of time. Her portrayal of the unbearable Miranda Priestly (*cough* Anna Wintour) was spot on and we know she can belt out a tune.
But if, god-forbid, Meryl bows out, Julie Andrews is our next pick. Considering she is THE nicest lady in Hollywood, it'd be great to see Mary Poppins get her bitch on.