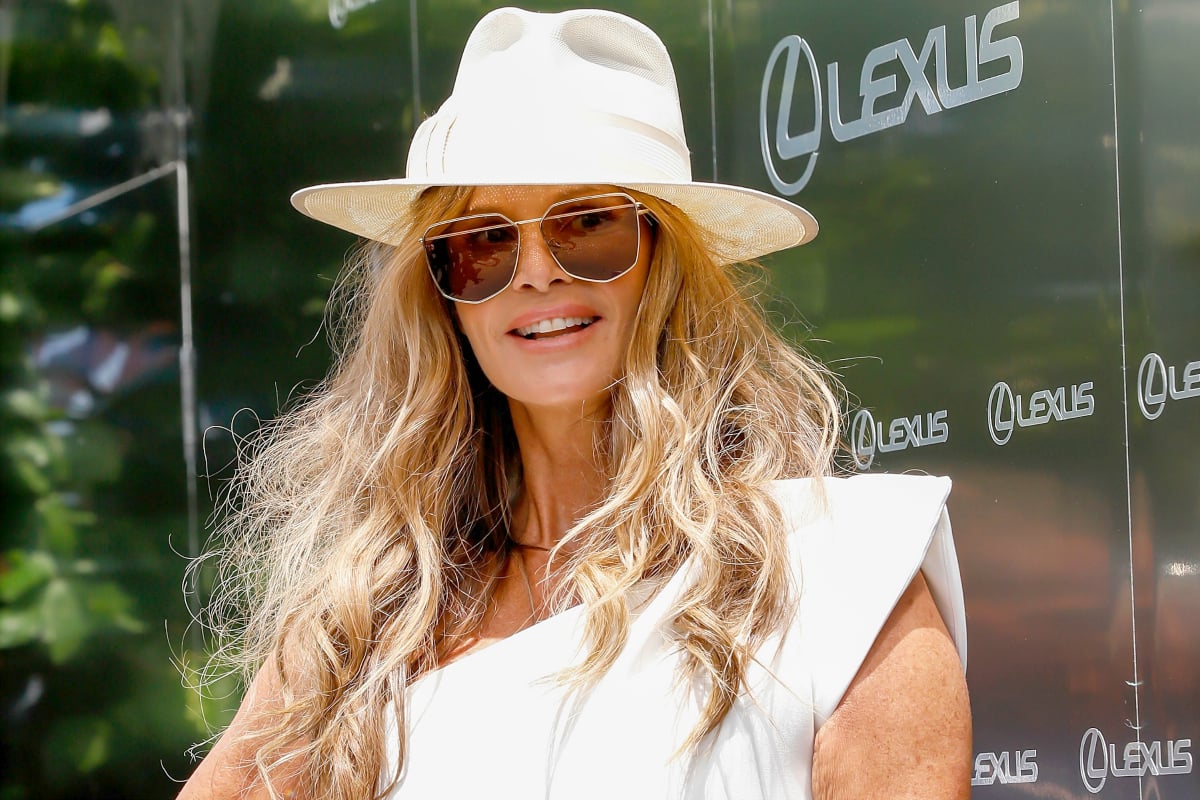 Want to see all the best celebrity looks from Derby Day 2018? Jump into our races fashion recap. It's a blast. 
Elle Macpherson needs no introduction.
The 54-year-old supermodel and actress is unequivocally influential, and when she experiments stylistically trends are always born.
So when the former Sports Illustrated model arrived at Derby Day in Melbourne in an unconventional outfit, we were completely on board with it.
The Toni Maticevski outfit seems like a standard (although stunning) mullet dress, with a cinched waist and a single shoulder.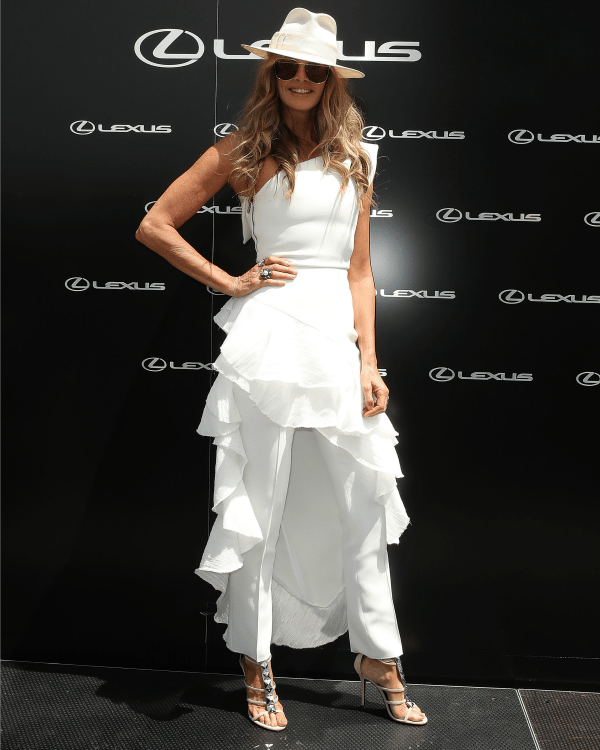 Until you realise... the supermodel is also wearing pants.
Macpherson sported a stunning pair of loose fitted white pants beneath the dress, and it just works.
She completed the look not with a fascinator, but with a wide-brimmed hat, sunglasses, and some seriously bejewelled heels.
Macpherson wasn't the only celebrity dressed by Toni Maticevski today. Crowd favourites Jen Hawkins and Bec Judd were also dressed by the 41-year-old Australian designer.