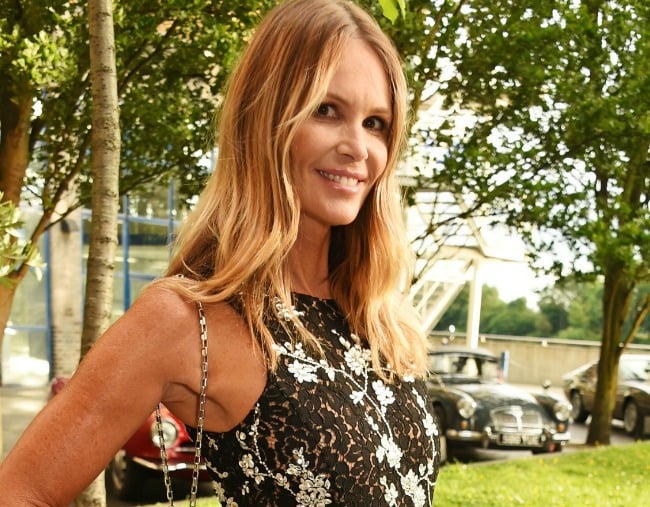 Elle Macpherson has been photographed cuddling up to what looks a lot like her new boyfriend while they strolled around a farmer's market in Miami this week.
How sweet, we thought. How romantic. How nice to see her happy with a new man after finalising her divorce from US billionaire Jeffrey Soffer…
And those kind thoughts continued until we realised just who the model and businesswoman's new boyfriend is. It's Andrew Wakefield. As in the man who most attribute the recent decline in immunisation rates to.
The former British doctor is responsible for the fraudulent 1998 study linking autism to vaccines, specifically the polyvalent measles, mumps and rubella (MMR) vaccine. Despite being discredited and proven untrue many times over, the research has still managed to convince a section of the community to distrust modern medicine and led to a significant drop in rates of immunisation in the UK, the US and Australia.
Yeah. That guy.
Watch Elle Macpherson on The Project. Post continues.
Wakefield is banned from practising medicine in the UK. In 2010 the country's General Medical Council found he had acted "dishonestly and irresponsibly" when carrying out and authoring the study – which no academic has been able to authentically replicate.
But by this stage, the 61-year-old had already moved to Texas, US where he continued to propagate the myth that vaccines can and do cause autism. In other words, he's the world's original and most influential anti-vaxxer.
He's also a Donald Trump supporter.
Now would be a good time to retract your libelous attacks on @DrWakefield, lest you want to lose your PubMed index. pic.twitter.com/GBJtCaBzSD

— Jake L. Crosby ????☠️ (@JakeLCrosby) December 15, 2016
In 2016, Wakefield met the then-presidential candidate. Later he said, "I met him once before the election, when he was running for the presidency. We had a meeting in Florida.
"We went on to discuss the issue of the autism crisis that is set to affect 80 per cent of boys if nothing is done. He said if he was to be elected he'd do something about it."
(For the record, that statistic Wakefield quoted is not at all based on fact.)
So what's Elle Macpherson – who's believed to have been dating Wakefield since late last year – doing with such a prominent anti-vaccine campaigner?
Well, we can't really know.  The 54-year-old, who has two sons from her relationship with French financier Arpad Busson, has never publicly come out in support of, or against, vaccinations.
It is possible, of course, for people in love to have differing views on topics such as this and remain partners. But then it's also possible to distance yourself from a myth that causes deep offence and hurt to a large section of the community.
Holly Wainwright, Mia Freedman and Jessie Stephens discuss this odd pairing as well as everything else women are talking about this week on Mamamia Out Loud. You can listen here or download from your favourite podcast app.

What do you think? Could you ever date someone who doesn't believe in solid scientific proof?