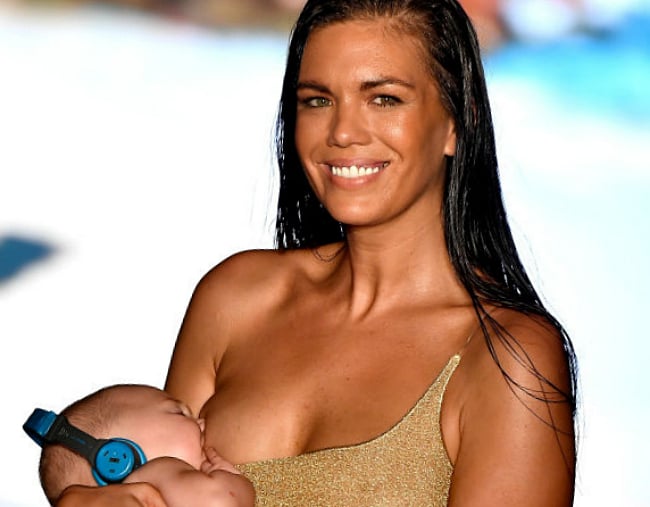 This week, Mara Martin woke up to find her face on almost every major news outlet in the world.
Why? Because she breastfed her baby as she modelled in a fashion show.
The model made headlines after walking in a Sports Illustrated Swim Search fashion show in Miami, carrying her her five-month-old daughter Aria while she fed from her breast.
The initial reaction was a predictable mixture of praise, judgement and apathy.
Praise for the publication's support of diversity and normalising breastfeeding, judgement surrounding Mara's motives (a.k.a trying too hard or grabbing at publicity), and apathy because millions of women around the world breastfeed every single day without a standing ovation.
But according to both Mara's close friend and Sports Illustrated, Mara's viral runway moment was nothing more than the result of a split-second decision made backstage.
After trolls called the mum-of-one's behaviour "attention seeking" and "totally disgusting" in the comments of a Facebook post, VT reports her close friend Samantha Montroy Purcell stepped in to expertly shut them down with the real story.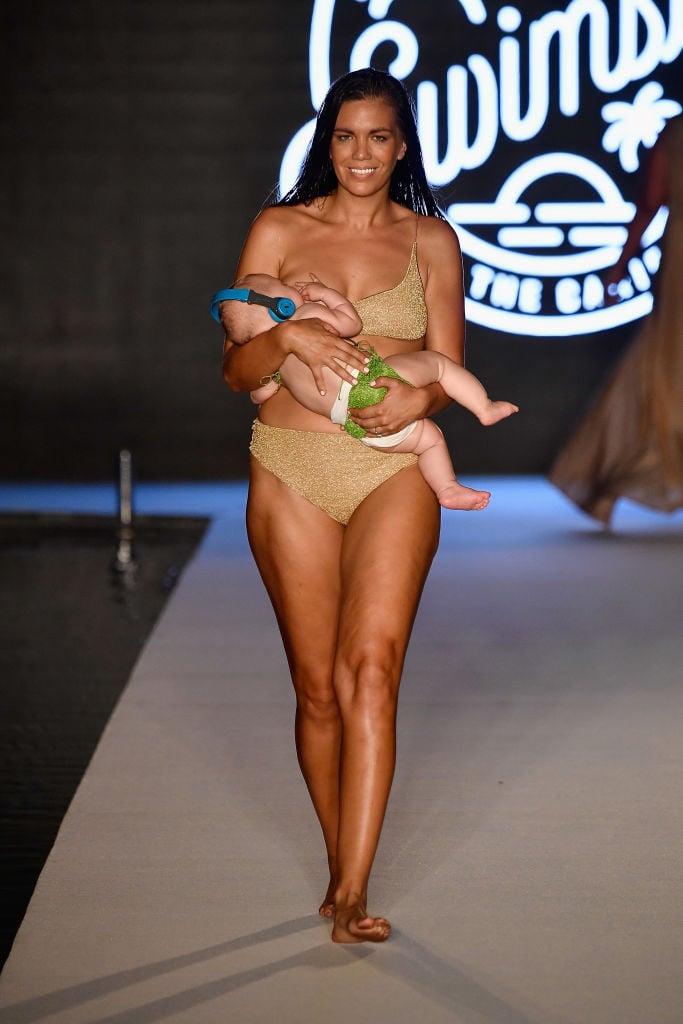 "To the people with negative comments: Mara is my best friend in real life. She spent 12 hours during the casting IN HEELS holding her 20 pound baby during each day of the elimination process," she wrote.
"The crew loved her baby and had even suggested she do one of her walks with her during the show."