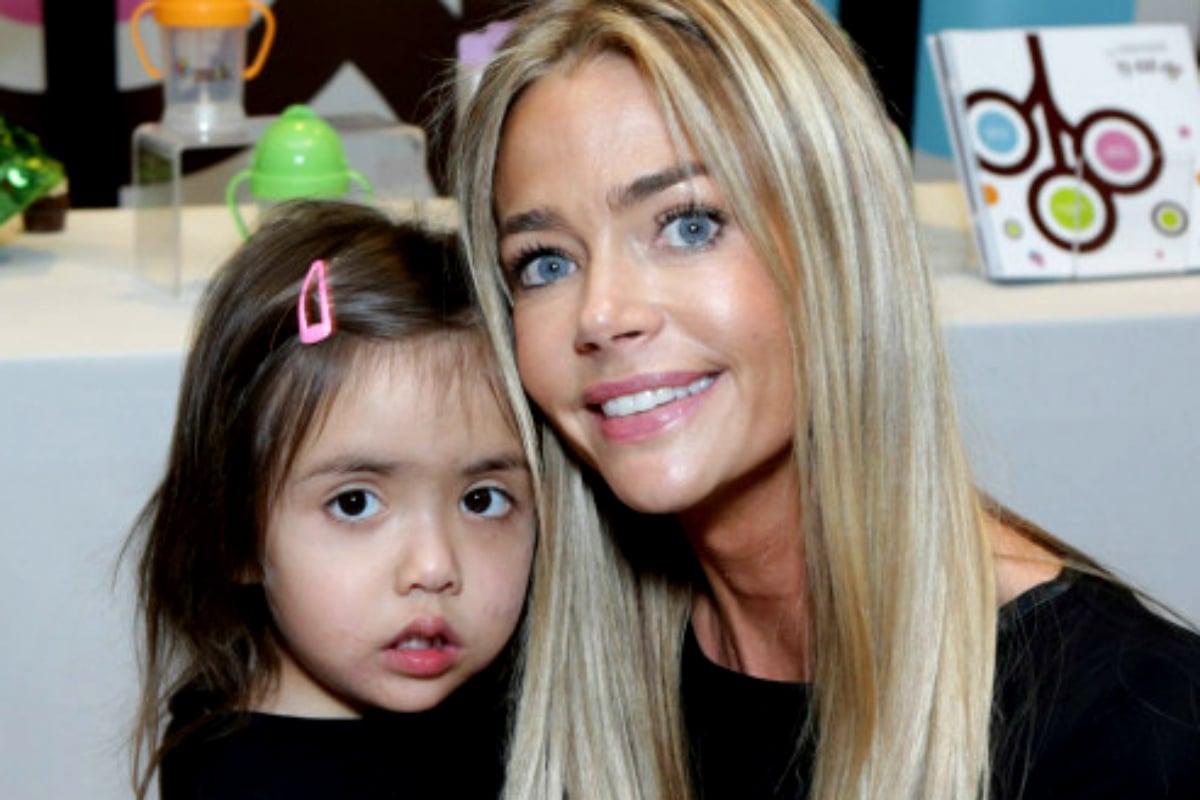 Actress and reality TV star Denise Richards has spoken for the first time about her youngest daughter's rare chromosomal condition.
The 47-year-old revealed to People magazine that her seven-year-old daughter Eloise was born with a deletion in chromosome eight, which has resulted in developmental delays.
Eloise, who the then-single mum adopted in 2011, started to show signs of the disorder when she didn't reach the same milestones as other babies and toddlers her age, Denise said.
"She wasn't able to sit up on her own for a very long time, and she didn't start walking until she was two, and that was with physical therapy."
But she was only diagnosed two and a half years ago.
 

View this post on Instagram
The Real Housewives of Beverly Hills star said the condition means that Eloise is largely non-verbal and has experienced a number of other developmental delays.
"It's been challenging. I'm learning every day because they don't really have a road map for her particular case," she told the publication.
"I don't know if [Eloise] is ever going to talk like a typical child. But as a parent, you want what's best for your children, and you just do it."