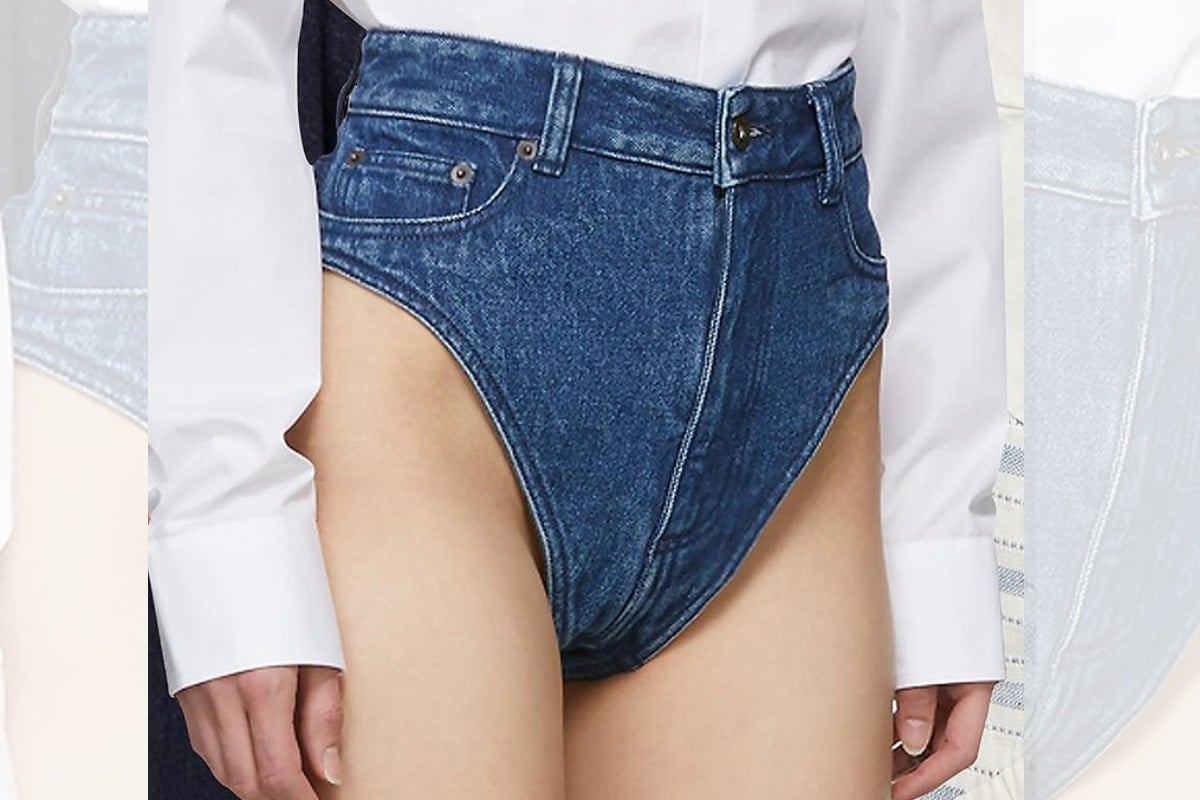 A trendy Paris brand called Y/Project is selling a pair of denim undies….for AUD $470.
Now, we know shouldn't be shocked, we know that.
The fashion world recently brought us clit hammocks and 'buckle' bikini bottoms – we're well aware of the current pushing of boundaries.
Here's our review of the clit hammock if you missed that. Post continues after video.
Yet here we are….very, intimately, shocked.
I mean, WHO CHOSE TO DO THIS PLS.